Student Blog: Arriving in Paris
May 15, 2017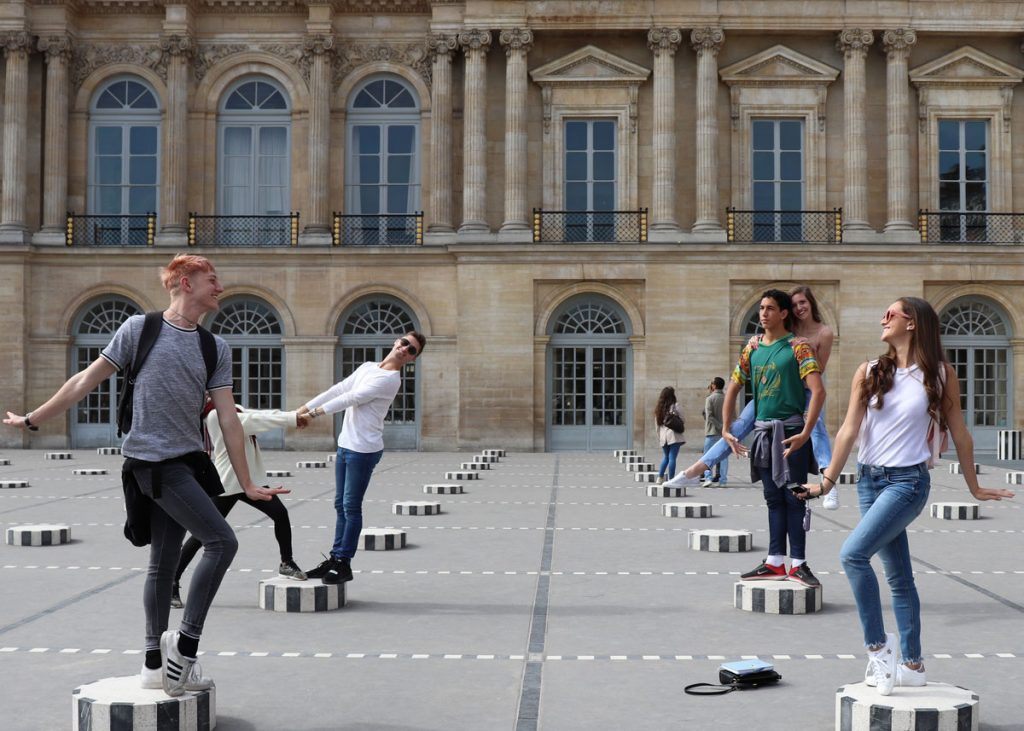 By Jake Tribus
After an 8-hour-long flight, you could imagine how sore my body was, and the lack of sleep wasn't helping either. The only thing keeping me positive was the thought of walking down the streets of the City of Love, and how I would soon be learning about the salon culture of Paris, in USC Kaufman's first ever Maymester program.
Post-arrival and preparations
I grew more and more excited as I grabbed my luggage from baggage claim, exchanged my currency from dollars to euros, and purchased a cafe au lait from a brasserie in the airport. Once everyone had arrived, we took a bus to the ACCENT Student Center, where we made introductions, were given our roommate assignments and keys, and discussed the basics of living in Paris. To my luck, I was partnered up with my friend (who is also from the Kaufman class of 2020) Brendan Evans. We grabbed a taxi to the apartment, and started getting settled into our new home. Brendan and I were assigned with two other roommates who study music, and we had an amazing time chatting with them in the new apartment and getting to learn about each other. We all ended our first day by walking around the area and having dinner at a cafe near the Eiffel Tower!
Settling in: Sunday in Paris
The next day (Sunday), we started our morning off by making breakfast and deciphering the metro system in order to make it to the student center in time for orientation. The metro system reminds me a lot of the subway in New York City, and it felt great knowing that I had figured out how to navigate around the city a little bit by myself! At orientation, we all received things like our student ID's, schedule of activities, etc. This was essentially a run down of safety and security in regard to living in Paris, and how to make the best out of our time in the city. The rest of our day was spent at a brasserie getting lunch, shopping at the Galeries Lafayette, and then a welcome dinner with all the faculty and students! This was an amazing way to integrate students from the Kaufman school with students from the Thornton school, and for all of us begin to form a little family! Afterwards, we were able to explore the nightlife of Paris, and walk both along the Seine River and around the city!
I am beyond excited to start studying the artistic history of this beautiful city, and I am grateful to be sharing this experience with my favorite people in the world! These next few weeks are going to be unforgettable, with trips to the Champs Élysées, the Paris Opera Ballet, and Versailles! Keep up with USC Kaufman and all our dance majors to know what is going on throughout Maymester and across our entire student body! Au revoir!