Student Blog: Iconic repertory and new works at Nederlands Dans Theater
July 31, 2019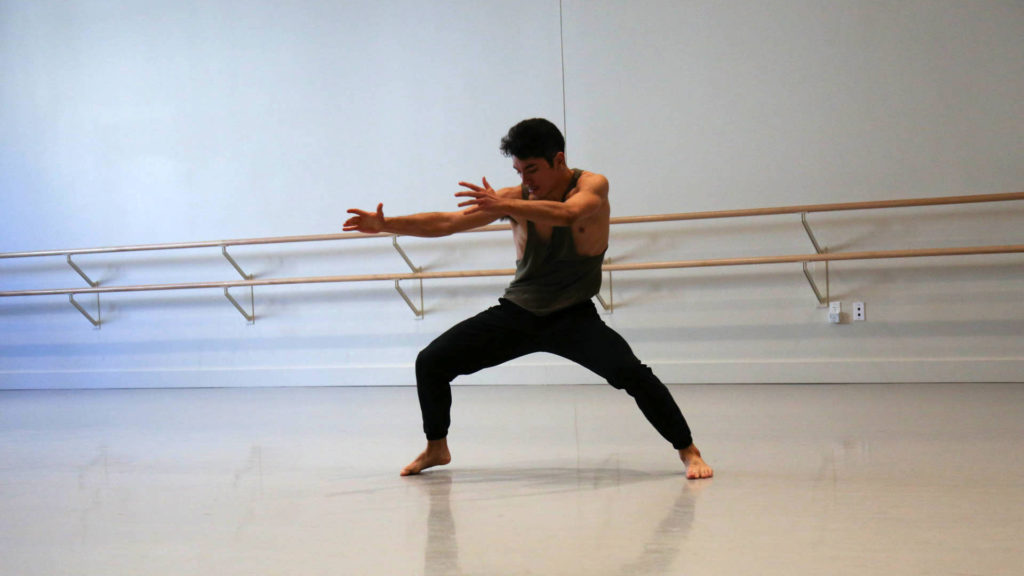 I must be dreaming. From waking up to a fresh sea breeze in the mornings, to strolling through the historic streets of Den Haag, Netherlands, to training at the world-renowned Nederlands Dans Theater, my time so far at the NDT Summer Intensive has been nothing but pure magic.
Rethinking technique
Each day, we have a call time of 9:15 a.m. to take technique classes, either ballet or Gaga, in the beautiful studios at NDT. These classes not only integrate valuable tools to better our technical abilities into the training process. They also inspire myself and my colleagues to view and approach movement through a very honest and authentic lens.
We are learning how to "undo" certain habits that have been ingrained in our bodies from a young age, and to dance simply with passion and integrity. Being a perfectionist, this concept proves to be a challenge at times. However, I can already feel my mind and body adjusting to this exciting venture.
Iconic repertory
Following technique class, the men in the summer program all gather with former NDT company member Brett Conway to learn and rehearse a solo from the master work, "School of Thought," by Sol León and Paul Lightfoot. To say that this repertoire is inspiring would be an enormous understatement.
I have never been able to learn rep quite like this before. To be surrounded by so many gifted male dancers fills me up to the brim with excitement and gratification. I look forward to diving deeper into this work as the intensive continues and absorbing all of the information that Conway and "School of Thought" have to offer.
A few sweaty t-shirts later, we find ourselves in partnering class with former NDT company member Ema Yuasa and current company member Roger Van der Poel. We are currently working on a duet from "Postscript" by Sol León and Paul Lightfoot.
This beautifully composed repertoire teaches us how to better understand weight-sharing and how to further develop our "listening" skills when working with other dancers. With a dramatic lift on the "one" and a counter-balance extension on the "three," there is no choice but to fully commit to the marriage of two bodies moving as one. If there is one thing that I will take away from "Postscript," it is that love, respect and trust are all vital ingredients in the recipe to executing partner work.
Collaborating on new works
The very last rehearsal of the day is truly remarkable. My group works with choreographer Dimo Milev to create a brand new work that will be performed at the conclusion of the intensive on Aug. 3, 2019. The process is both physically and mentally exhausting, but all for good reason. We are studying relationships between bodies within space and how these bodies intersect, intertwine, act and react to one another.
Various duets, large group sections, solos and much more comprise the piece. I thoroughly look forward to see how it all comes together. Milev allows us to collaborate with him in this creation process. This gives us the opportunity to highlight all of our varying strengths as artists.
Living out a fantasy
The NDT summer intensive already exceeds any and all expectations that I previously had for the course. And it is only Week One! I can feel the love for dance radiating through the studios. I am truly humbled to be in such a supportive and inspiring environment.
No matter how exhausted I may feel, or how many sweaty t-shirts I go through each day, I always wake up the next morning with a smile, knowing that I will soon be living my contemporary dance fantasy amongst some of the most talented and generous people that this world has to offer.
---