Student Blog: Our own salon in Paris
May 27, 2018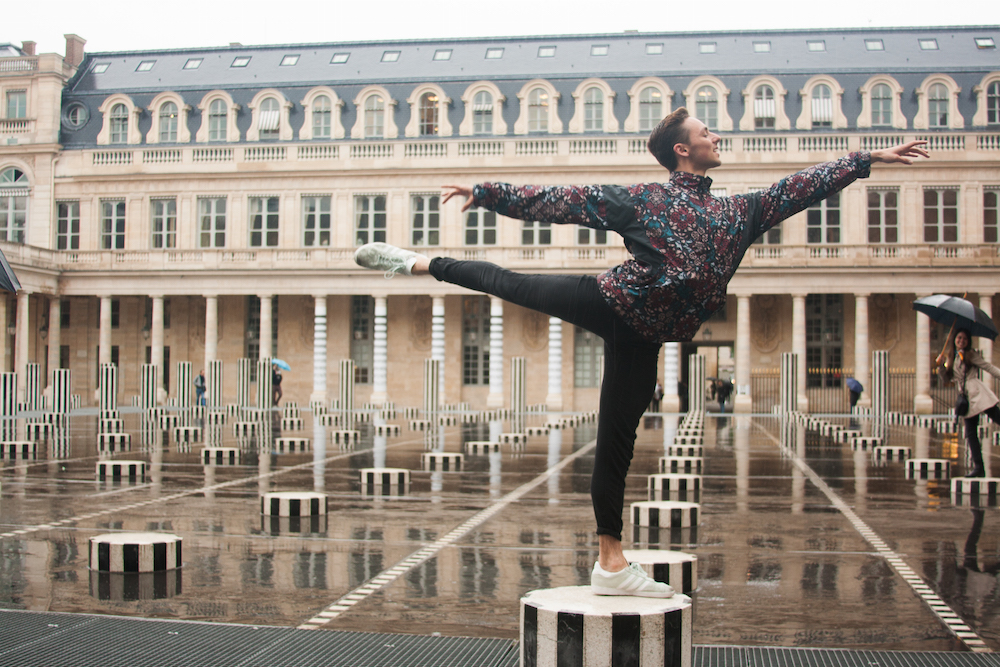 By Celine Kiner
Between a trip to the Palais Garnier for an incredible program of new works (on none other than the Paris Opéra Ballet, of course) and a dazzling visit to the Louvre, my trip to Paris would have been complete. Those two experiences alone covered bucket-list items and more, and with a private backstage tour of the Garnier, I was awed completely by the rich history of Parisian art. But our Paris Maymester completed them in just three days of our three-week trip, and we've traveled the Seine and back seeking the world's most famous art through our own artistic lenses.
A collaborative effort
And when we're not visiting historical landmarks? Not only are we scattered through the town in beautiful apartments, we're housed with USC Thornton students that are joining us on this Maymester. We've had the opportunity to collaborate with our roommates and we've had the opportunity to experience the nightlife with them; jazz clubs, museums late at night, and even just gazing at the Eiffel Tower over French sweets. Professors Kopcsak and Gilbert have made sure that we experience Paris salon culture through our own discussions, and these great conversations have put us in the shoes of the artists that came before us.
From Gertrude Stein's apartment to Chagall's painting on the Opéra ceiling, the greats show tremendous amounts of respect for each other's work—they collaborated and discussed just like us. To think that we could possibly be making art where our very heroes stood is inspiring in itself—perhaps from our final projects will come a masterpiece.