Student Blog: So You Think You Can appreciate the next generation
September 5, 2016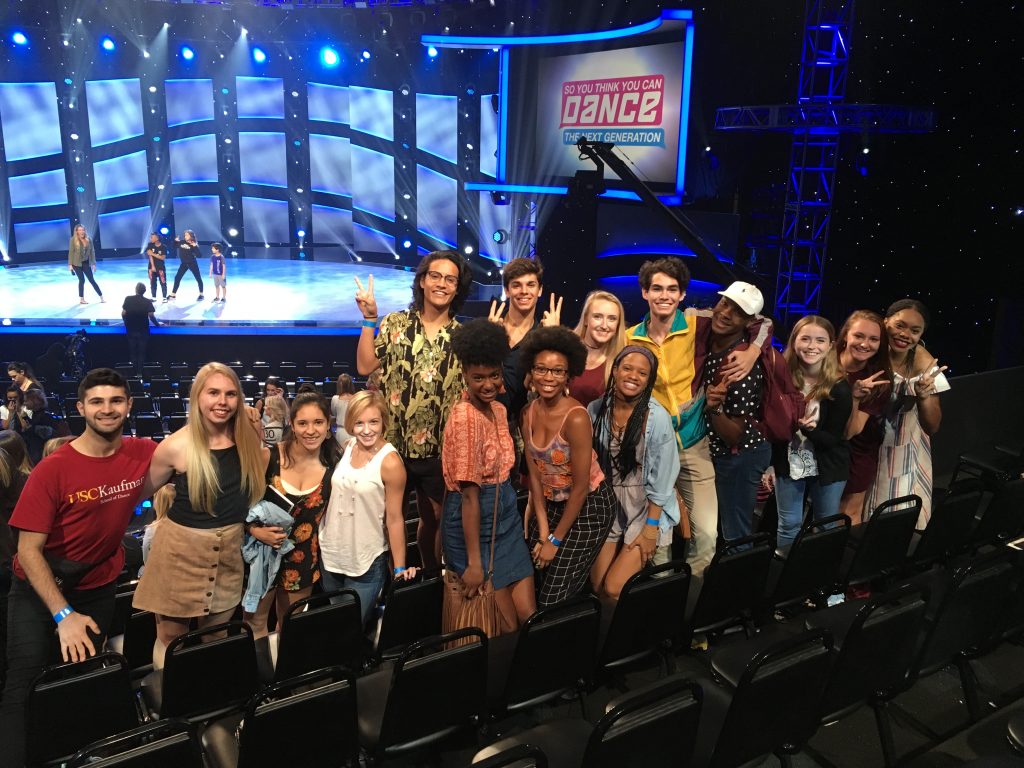 By Celine Kiner
A quick bus ride to CBS studios led the USC Kaufman crew to a So You Think You Can Dance rehearsal today to watch a rehearsal of Season 13, which features the next generation of dancers. Outside the stage, the buzz grew louder and we struck many poses for pre-show photos.
As a sophomore at USC Kaufman, I'm fortunate enough to say that this experience was familiar to me: we visited CBS last year for a rehearsal of Season 12. I must say it was intimidating to know that these "Next Generation" teens were all several years younger than me, and already performing on national television. But a glance at my fellow Kaufman students led me to the realization that I was similarly intimidated when I met our new class of freshmen. Like the So You Think You Can Dance teens, most of them were younger than me and incredibly talented. Yet now that we've spent weekends and rehearsals together, I've of course found that these individuals are learning and growing just like we are. With that in mind, I prepared myself not to watch teens dance, but just to watch dance.
I'm incredibly grateful that my viewpoint shifted before entering the studio, because the movement and lines of these dancers was breathtaking. They each held a compelling stage presence that kept us focused on the stage, and of course, J.T. was the most adorable thing I had ever seen, especially dancing with his assigned all-star, Robert, to Alexandre Desplat's "The Mirror." Tate's pure lines were coupled with control unheard of in dancers her age, and with seasoned all-star Kathryn, her artistic maturity was breathtaking.
Essentially, the promise of these young dancers led me to the conclusion that dance is an art always evolving, and that its future lies in the coming generations. Our New Movement today will be succeeded by a New Movement tomorrow, and who knows? Maybe J.T., Tate, Kida, or Emma will join a future BFA class at USC Kaufman.