Student Blog: Training and "Ten Duets"
September 14, 2018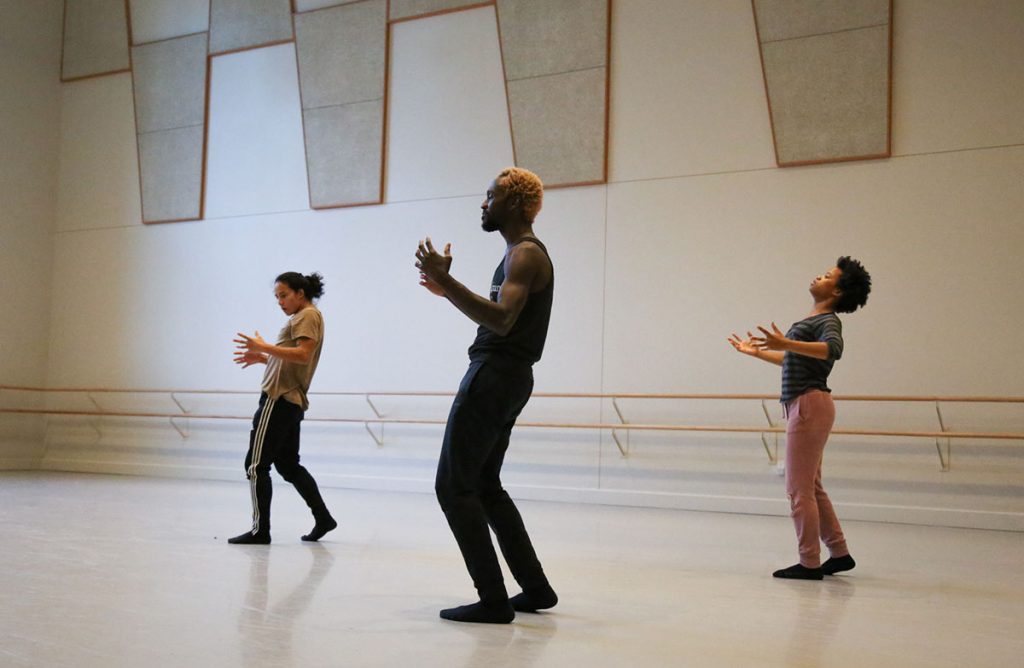 What better way to start the semester than by auditioning and working with Kidd Pivot company member Jermaine Spivey to learn Crystal Pite's "Ten Duets on a Theme of Rescue"?
Auditioning without pressure
My favorite part of the audition process for "Ten Duets" was that Jermaine made the class feel like a normal contemporary class. He demonstrated the steps, gave individual notes and made sure each person knew the sensation that each movement was trying to accomplish. He also emphasized that all dancers need to "rethink how we take class." By breaking down the natural pressures we put on ourselves as dance students, he naturally transformed the energy in the room from an nervous "audition" setting to one where everyone was engaged and curious to learn without being afraid to fail and be vulnerable. From that audition to learning the repertory, he has only continued on this transformative mode.
Challenging our habits
As we continued working with him after the audition, Jermaine has continued to transform how we work in the studio. He has been equally insightful and challenging in preparing us to learn and understand the mental and physical complexities embedded within Pite's work. While teaching the work, Jermaine takes time to describe each movement according to the way each person learns, which demonstrates his commitment to the work as well as to us. I have never learned from a teacher who can verbally articulate complex ideas and just as clearly physicalize those concepts within his own body. His process is amazing to say the least, and to work with him has taught me how to be rethink what it means to be a mature and curious professional dancer.
The upcoming performance of "Ten Duets on a Theme of Rescue" is made possible through generous support from The Choi Family Artist in Residence Fund.