Student Blog: Working with Monica Bill Barnes and Company
October 21, 2022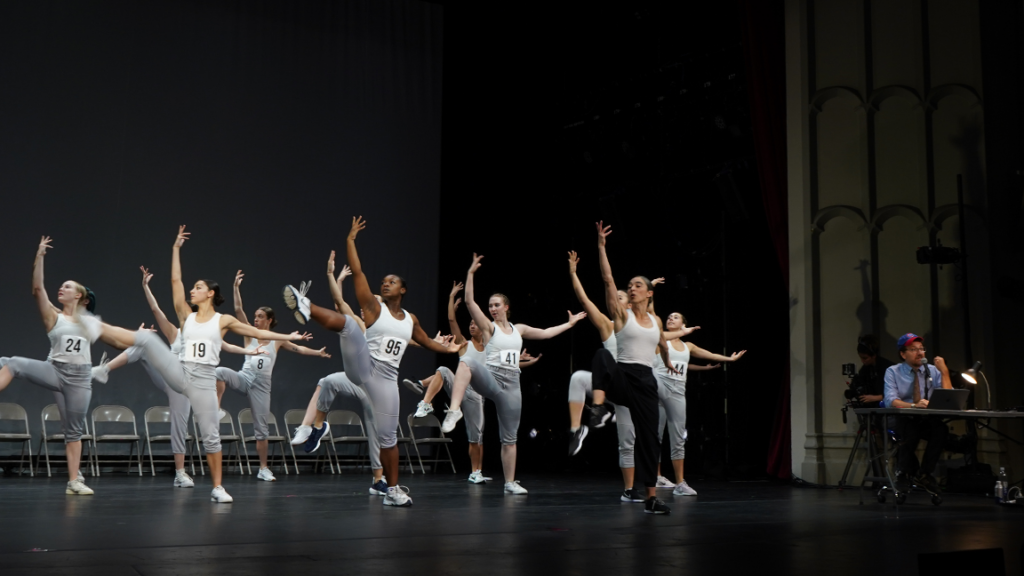 It was such an honor to be a part of "The Running Show" by Monica Bill Barnes and Company. In the show, Barnes plays a choreographer, performer, and artistic director alongside the student dancers. As a first-year BFA student, this was the first USC Kaufman show I performed in. I learned so much from Barnes and her team, including the production side of how a show is made from start to finish.
The rehearsal process
Barnes and the rehearsal director, Flannery Gregg, brought so much positive energy into each rehearsal. They taught us the choreography then gave us the chance to watch both of them perform it. This helped us learn how to make simple movements look more intense. There was a lot of material to learn in a short time, but their team was exceptionally helpful in making sure the dancers were understanding the movement. I never knew that snapping and running in place could be so difficult. It was one of the most exciting and exhilarating processes I've ever experienced!
We also often got to watch the other BFA students perform the choreography. This was one of my favorite parts of rehearsing. We had late-night rehearsals most nights, which taught us how to balance our USC Kaufman schedule with academic work and rehearsals. Throughout the process, USC Kaufman and Barnes' team were extremely mindful of our bodies. They taught us how to work while staying physically safe and healthy.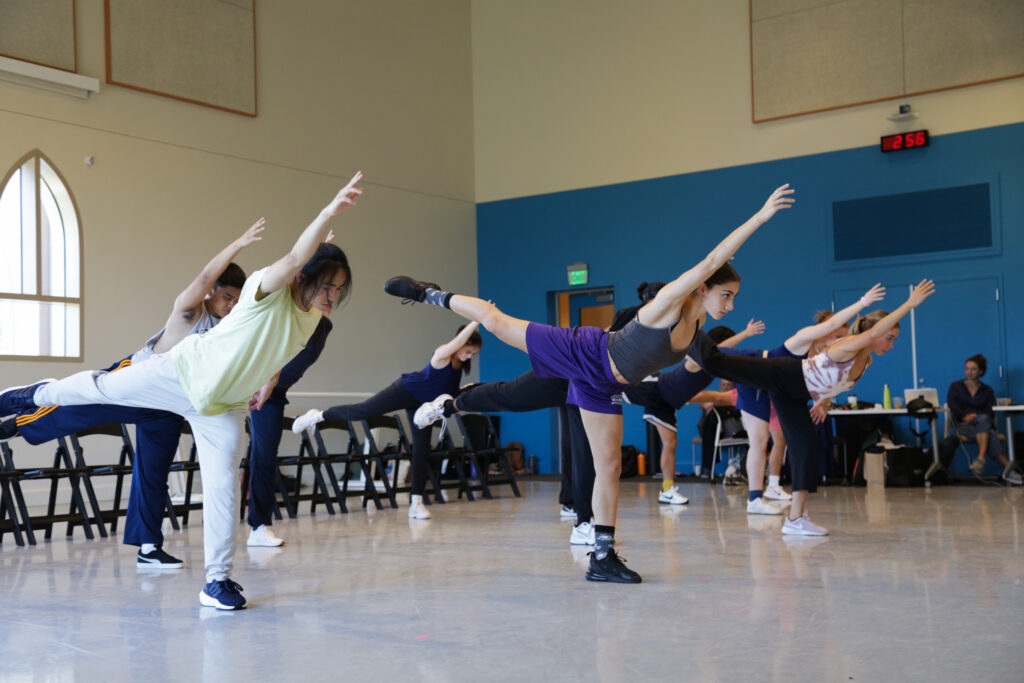 The podcast interviews
As part of the rehearsal process, the Co-Artistic Director Robbie Saenz De Viteri interviewed all the dancers in the show. He recorded the interviews and included them on the show soundtrack. He asked asked us a variety of questions including, "how long have you been dancing?" "Why do you love to dance so much?" and "how have you stuck with dancing for so many years if it's so difficult?"
This activity was not only fun, but also challenged us to reflect and remind ourselves why we're at USC Kaufman. As a dancer, we don't often get to use our voices to communicate what we're thinking, much less stop to ponder. It really required us to think about our intentions moving forward. This made the whole process even more enjoyable, especially when we heard the show soundtrack for the first time and got to dance to our own voices.
The performance
I'd never before had to put together an entire show in just five days. With a background in the competition and convention dance industry, I'm used to rehearsing for weeks, sometimes months, before performances. It was so inspiring to work with the other BFA students for the first time in this setting and to perform on stage in less than a week. In doing so, we got to experience a snippet of what it can be like as a working professional.
Learning new choreography in less than a week and performing with people I have never performed with before challenged me to apply the information and knowledge gained from my USC Kaufman courses. "The Running Show" was an unforgettable experience! I'm extremely blessed to have worked with such talented people and beyond grateful that USC Kaufman provided the opportunity.
Read more about The Running Show's west coast premiere here.
---
By Kali Sayles (BFA '26)