Student Blog: More than just a pretty place in Paris
May 22, 2017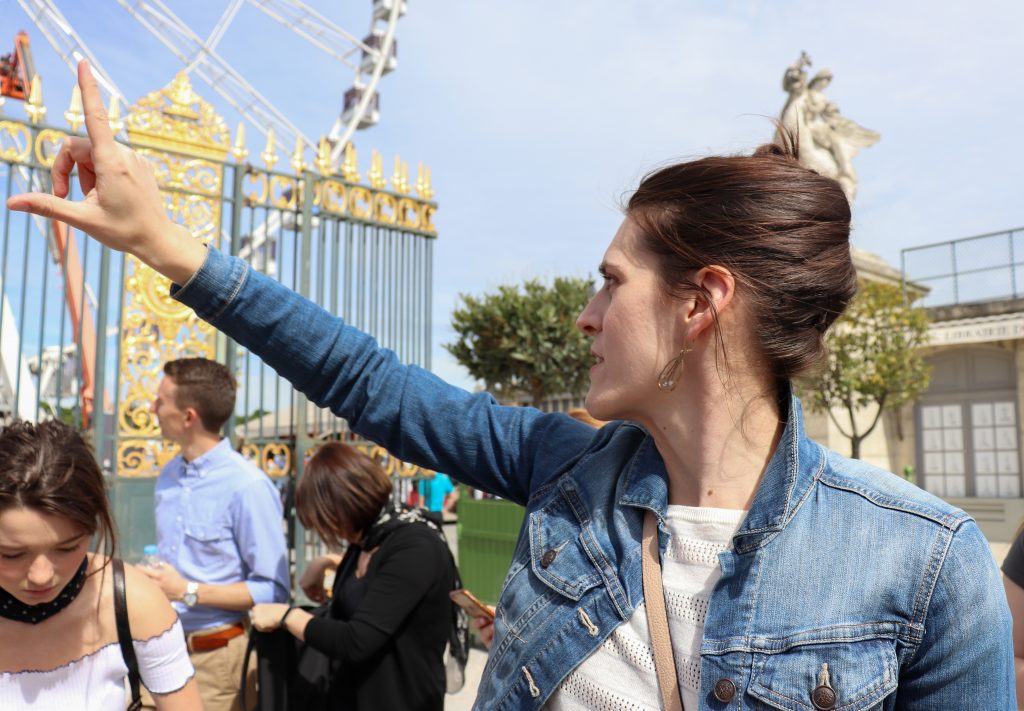 By Beau Foley
The USC Kaufman Paris Maymester program immediately introduced us to the city through a unique lens. We toured Paris the first day through the eyes of kings in the 1600s and architects in the 1800s, and finally discovering famous places in modern day France. We visited famous buildings and walked famous streets, all the while learning about their creation, their historical significance, and their place in modern Parisian culture. Our history lessons came from professors Jackie Kopcsak and Joanna Demers, two of the most historically aware artists we could ask for. And of course, we learned about the best places to eat, to get haircuts, to buy chocolate, to antique, and more, all with director of admission and student services Anne Aubert-Santelli.
Past the photo-op
Learning the history and culture of these Parisian sites has allowed me to engage more with each, rather than simply looking and taking pictures. Rather than just a photo-op, I experience a rich and informative history: like at Notre Dame, where people would dance in the church to commune with their god, but post-polyphony the church banned dancing—no commoner, they believed, should be able to have direct communication with god. This means so more than just a tour; it has molded and shaped dance, church, and music today. I think looking at Paris through and artist's point of view allows us to delve deeper into the culture, and especially so because artistry is engrained in this culture in particular.
Acquiring wisdom from our professors
Professor Demers' and professor Kopcsak's lectures are thrilling: their excitement to about Parisian culture translates into their teaching. We tour our destinations, and each class are inspired and interested by the sights. We want to know more–we are motivated to theorize about the who, what, where, and why of these monuments, and the city's rich history, each teaching us valuable lessons. I truly believe that those of us experience this program will come out of it changed. We learn to be more accepting, to better our decisions through an expansion of knowledge, to approach our situations with more cultural sensitivity, and to become adults, building skills to flourish in the real world.