Jackie Kopcsak
Assistant Dean of Programming & Special Projects
Ballet, Dance History, Repertory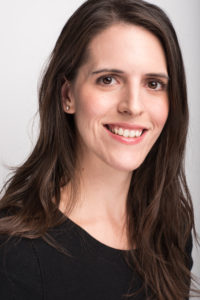 Jackie Kopcsak is a founding faculty member and Associate Professor of Practice at the USC Glorya Kaufman School of Dance. She served as Assistant Dean of Faculty from 2020-2023 and was appointed Assistant Dean of Programming and Special Projects in July 2023. A creative artist and a scholar, Kopcsak currently teaches ballet technique, pointe, variations, composition, and repertory in the studio as well as dance appreciation, history, and theory courses in the academic classroom. She co-developed USC Kaufman's first study-abroad Maymester program in Paris and has led the interdisciplinary course multiple times. Some of her favorite USC Kaufman experiences include four years of co-teaching ballet with William Forsythe and directing Kaufman's first international tour to Fürth, Germany in 2022. Throughout her time at USC, Kopcsak has been heavily involved in the curation, rehearsal, and production of Kaufman's many performances, including the school's New York City debut at the Joyce Theater in 2019.
Kopcsak is an active choreographer and co-director of the interdisciplinary dance company ArtistsPlus Productions. Seeking to fuse dance, live music and the visual arts, ArtistsPlus frequently collaborates with orchestras and art museums. Past commissions have included works for the American Youth Symphony, Angeles Chorale, Bel Canto Chorale, LA Art Show, LACMA, MUSE/IQUE Symphony Orchestra and the Norton Simon Museum. ArtistsPlus embarked on its first international tour to Croatia and Bosnia-Herzegovina as part of Music & More SummerFest in 2019. Kopcsak has also choreographed for the Colburn School of Performing Arts, Evergreen City Ballet, NBC Sports, Inland Pacific Ballet, Pasadena Civic Ballet, Pacific Symphony, San Marino Unified School District, Washington Academy of Performing Arts, University of California-Irvine and the USC Glorya Kaufman School of Dance.
Kopcsak graduated with an M.F.A. in Dance from the University of California, Irvine and a B.A. in History from the University of Washington, Seattle. She received her dance training in Seattle at Pacific Northwest Ballet, where she enjoyed performing the works of choreographers George Balanchine and Kent Stowell. Kopcsak has also danced significant roles in the classical ballet repertoire as a guest principal dancer for Ballet Bellevue and Wade Walthall's Evergreen City Ballet. Her theatrical experience includes performing in musicals throughout Southern California as well as working behind-the-scenes as the Special Event Coordinator, Company Manager and Assistant to the Producing Director at Pasadena Playhouse, State Theatre of California.