Louis Williams
Austin, TX
BFA Class of 2024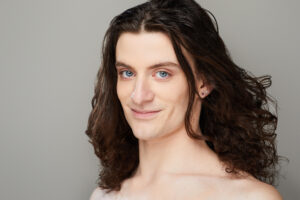 View Resume
Watch Performance Reel*
Louis Williams, born in Austin, Texas, received his training at the Dance Institute Performance Academy under Linda Holland. His training focused on Vaganova Ballet technique, Contemporary dance, and a personal study of Improvisation. Complemented by a strong musical background that nurtured his interest in interdisciplinary connections between mediums, this led Louis to the USC Glorya Kaufman School of Dance.
During his university studies, Louis trained extensively under Moncell Durden, Tiffany Bong, Patrick Corbin, and Saleemah Knight. He performed works by acclaimed choreographers including Hope Boykin, Dwight Rhoden, Doug Varone, Marjani Forte-Saunders, Micaela Taylor, Amy O'Neal, and Saleemah Knight. Louis has honed his improvisational skills in House, Locking, and Waaking, valuing the emotional elements of social dance as a cultural pillar.  
Louis also explores the knowledge offered by USC's Occupational Therapy School, aiming to integrate human intuition and dance's physicality into a more emotionally connected practice. 
In the immediate future, Louis seeks opportunities in both commercial and concert dance to further his learning and professional experience. Looking ahead, he envisions establishing a dance research campus, incorporating various artistic influences and concepts from established medical practices, with the goal of educating dancers and fostering interdisciplinary exchange. This campus aims to be a nexus for diverse artists, promoting hybridity and innovative ideas. 
*This performance reel requires a password. Please contact Elliott Scher at elliotms@usc.edu for access.