Louie Williams
Austin, TX
BFA Class of 2024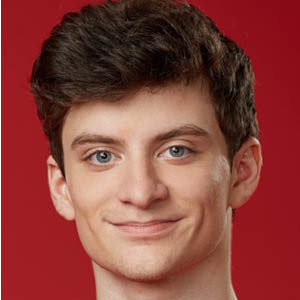 Where did you train?
Dance Institute in Austin, TX.
What inspires you?
People who can find originality within themselves and share it with others.
Describe yourself in three words.
Sarcastic. Musical. Perceptive.
Tell us a fun fact about you.
I have regretted every trip to Macy's that I've gone on. Go buy clothes at good stores.
What does it mean to be a part of USC Kaufman?
Quite honestly I don't have a formulated answer to that yet. What I do know is that it's an honor of some sort, and I'm excited to find out what.