Win McCain (he/him)
BFA Class of 2021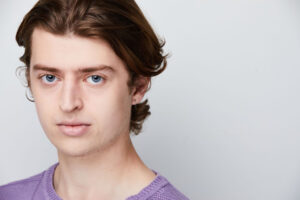 Email: win.mccain.jr@gmail.com
Instagram: @win_mccain
View Resume
Watch Performance Reel*
Win McCain is double majoring at USC, and will receive his BA in Political Science alongside a BFA in Dance. He is also an eager student of improv and comedy performance. While seemingly unrelated, his choreographic work uses comedy as a mechanism to advance his commentary on political events and issues. He hopes to use his knowledge of political science to center dance as social activism and a powerful force in political change. He is interested in the potential dancers have to create lasting impact on how we engage in political participation. Win is the current president of the SC Choreographic Collective, where he leads the organization to promote student choreographic work and fundraise for Black Art Futures Fund. Originally from Asheville, North Carolina, Win McCain graduated from the North Carolina School of the Arts high school program with a concentration in ballet. He has attended summer workshops where he has learned under Ohad Naharin, Anouk van Dijk, and Victor Quijada. He wants to use his conservatory training to dance in a professional dance company where he can
simultaneously continue his political science research and advocacy.
*This performance reel requires a password. Please contact Elliott Scher at elliotms@usc.edu for access.