Student Blog: Summer Intensives in Southern California and Paris
August 4, 2021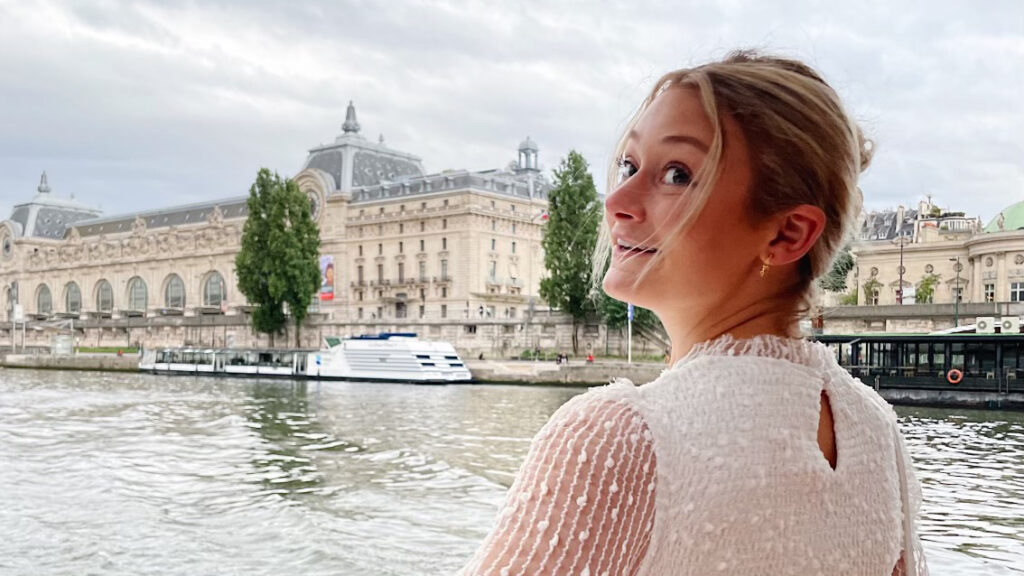 After a long year of virtual dance, I was eager to participate in a few in-person summer intensives, including Laguna Dance Festival in Irvine, Calif. and SHARE: The Dance Intensive in Paris, France. Both intensives were a wonderful way to reconnect with my peers and the dance community as a whole, and my excitement to return to in-person instruction at USC Kaufman is more magnified than ever!
Laguna Dance Festival
June 14 was the first day of the six day intensive, Laguna Dance Festival: Moving Together In-Person. Walking into a studio again felt so surreal, and I looked forward to the week ahead with an open mind and happy heart. We started each morning with a ballet technique class, and after moved to a contemporary/improv-based class. After lunch we worked on repertory and phrase work for a few hours, then had a dance rehabilitation class, or had time to speak with the various faculty members. The faculty included some of the most intelligent, insightful dance artists I have ever worked with, including Laguna Dance Festival's Founder and USC Kaufman's Founding Director Jodie Gates.
Over the course of the week, I worked on various  types of repertory all the way from Jiří Kylián to William Forsythe, and further explored the depth of improvisation, and its value to everyone's self growth. Laguna Dance Festival was a wonderful program to return to the studio with, and inspired me for all that is to come.
SHARE: The Dance Intensive
Just two weeks later, I traveled to Paris to participate in SHARE: The Dance Intensive at Conservatoire National Supérieur de Musique et de Danse de Paris. SHARE is a five day intensive in which each day takes a deep dive into a specific artist's work. Over the course of the week, we learned repertory and techniques from Sharone Eyal, Hofesh Schector, William Forsythe, Jiří Kylián and Peeping Tom. Each workshop was led by a member of the company, and simulated a day in the life of the company, from the warm up to the repertory. Peeping Tom's Jos Baker lead a choreography based workshop where we each explored our own phrases to create a large phrase, and we worked on Forsythe's improvisation technologies with Cyril Baldy from the Forsythe Company.
When I arrived in Paris, I was lucky enough to see the closing performance of Hofesh Shechter's Grand Finale, and later that week had the opportunity to learn the repertory just a few days later. In Europe especially, art is everywhere. From the museums on every corner to the dance advertisements in the metro stations. The environment really inspired my creativity, and I left each day of the intensive feeling open-minded and grateful. Submerging myself in a new place, learning new material, with new peers from all of the world is a learning experience I will never forget, and will hold with me through my transition back to in-person dance and beyond!
---