A/Part To/Gather: Spring 2021
April 12-29, 2021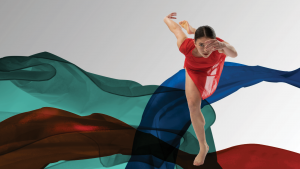 April 12 – 29, 2021
Join us as we gather virtually and celebrate different facets of dance. This innovative festival will include presentations of student and faculty choreography, student dance films and projects, our biannual Elective Experience performance, as well as our annual Choreographers & Composers collaboration. Plus, enjoy new works by Artists in Residence Marjani Forté-Saunders, Dwight Rhoden, Micaela Taylor and Doug Varone. Tickets are free, but reservations are required to obtain streaming links.
April 12 | Freshmen Composition Showing
April 14 – 16 | Senior Project Presentations
April 19 | Elective Experience
April 20 – 21 | Choreographers & Composers (Collaboration with USC Thornton School of Music)
April 23 – 24 | Advanced Composition Showing
April 23* | Video Stage
April 26 – 29 | New Works+

Click for more information and to RSVP
*Video Stage launches April 23 and will be available for viewing through May 14.
Schedule subject to change.
USC Kaufman Artists in Residence are supported in part through generous funding from The Choi Family Artists in Residence Fund.
The Class of 2021 Senior Projects are supported in part by The Collaborative Projects Fund and the generosity of The Cheng Family Foundation.
View all events