Anne's Admission Advice: Acing your live audition
August 21, 2022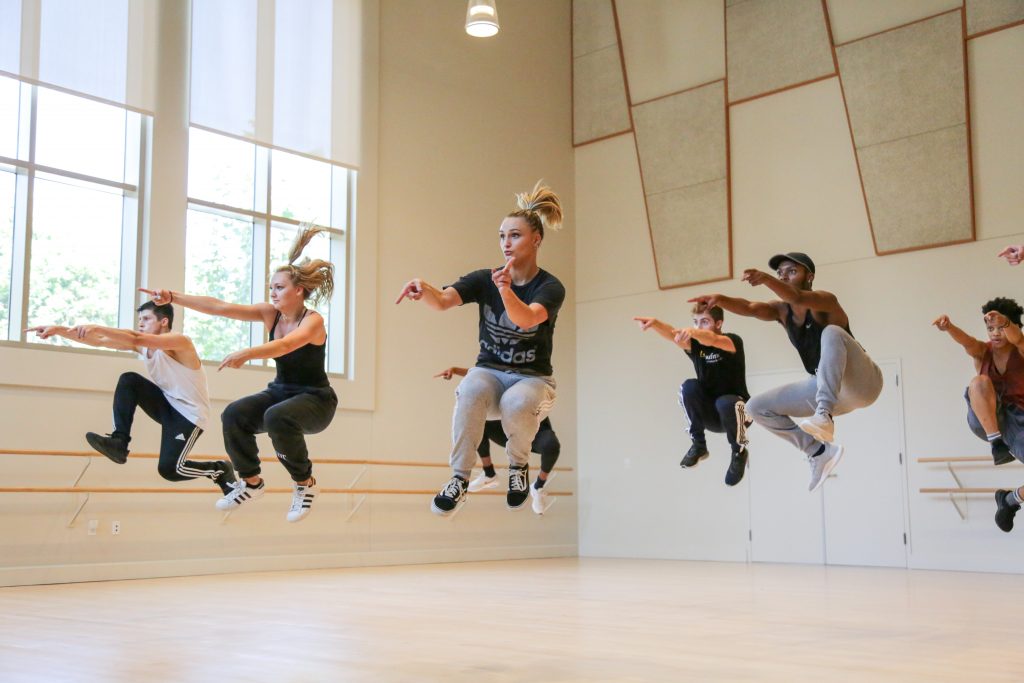 I remember watching an audition at a dance festival with 150 young people squished onto a stage with numbers displayed on their shirts and leotards. I know this is the norm, but something about seeing these talented individuals reduced to a series of numbers really struck a chord with me.
USC Kaufman has become known for its unique live audition experience. The fact that we have a two-stage audition process—whereby we narrow down the pool to a list of finalists—allows us to do things differently. For starters, our auditions are intimate. Our average audition only has about 25 to 30 students. This means that our faculty really get to know you. You also really get to know our program. After all, you are auditioning us as much as we are auditioning you.
On audition day
The night prior, we'll host an informal social. You'll have a chance to hang out, play games, and get to know our students and your fellow auditionees.
When you arrive the next morning, you'll be given a name tag, not a number. Hey, this is The New Movement! Our faculty already know quite a bit about you from your dance portfolio—and they are excited to get to know you even better. It will be a long day, because you will go through every part of the audition. In other words, there are no cuts. Faculty want to be able to take everything into consideration when making final decisions.
The day will begin with welcoming remarks from our faculty. The welcome is part information session and part pep talk. We set the tone by explaining that each and every student has been chosen to be at the audition for a reason. We know that not everyone will be totally prepared for every part of the audition. You might shine during ballet, but struggle in hip-hop because you've never taken it before. That's okay. You might feel amazing in contemporary, but feel awkward during improvisation/freestyle. That's okay too. We just want you to give the day your best.
After the welcome, you'll have a student-to-student chat for about 20 minutes with current BFA students. There are no staff or faculty members in the room, so that you can feel free to ask your questions about the audition day and program.
Following, you will have a long class consisting of four parts: ballet, contemporary, improvisation/freestyle and hip-hop. While this is happening, we have activities for families.
After class, you'll reunite with your family for lunch and a much-deserved break.
After lunch, throughout the afternoon, each student will have approximately 10 minutes with the faculty panel. You will chat and then present a two-minute solo of your choice.
As interviews and solos are taking place, there are a number of different activities. You and your families can attend a financial aid presentation, student-led tour of the Glorya Kaufman International Dance Center and a self-guided campus tour. You can also just hang out with our students, who love getting to meet everyone.
Have fun
When I ask our current students about their live audition experiences, they often tell me how comfortable they felt. We try to create an environment where you can really be your best so that, no matter what happens in the end, you can leave feeling proud of yourself. And, hopefully, you can also say that you had a little fun!
Want more admission advice? Watch this video about the live audition and visit our Admission Advice playlist on YouTube.
---
By Anne Aubert-Santelli, Associate Dean of Admission & Student Services