USC Kaufman announces new Berlin Maymester
October 8, 2019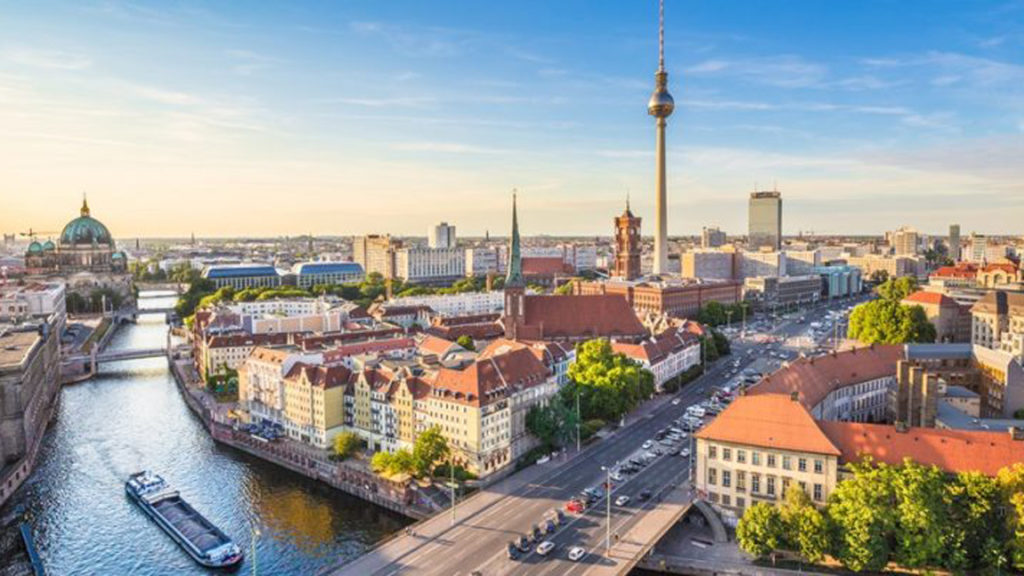 Next year, the USC Glorya Kaufman School of Dance will be offering its dance majors a new two-unit Maymester, DANC 399: Dance Capitals of the World, featuring artistic hub Berlin. During this 22-day Maymester course, students will explore moments in Berlin's long history through all of its cultural centers, museums, landmarks and people. Berlin has been at the crossroads of artistic exchange for many centuries, and has attracted artists from most corners of the world. Since the downfall of the wall separating east and west Berlin, the dance scene has exploded to become the most vibrant and diverse home of avant-garde dance in Europe.
The Berlin Maymester will be led by USC Kaufman professors Thomas McManus and Bruce McCormick. Both lived for extensive periods in Germany, speak the language, and are well-acquainted with the city and its performing arts scene. In addition to their experience as residents, their special access to the opera/ballet companies in Berlin and Dresden will allow the students to see the daily work happening in all parts of a European opera house, as well as smaller avant-garde performance venues. Through contact with the city's history and working artists, students will investigate the cross-cultural legacy of Berlin and reflect on their own positions as global ambassadors of music, dance and culture.
USC Kaufman BFA students are welcome to apply via SlideRoom through Oct. 11. For more information, please visit our Berlin Maymester page.