Curriculum in Focus: Concentrations
September 30, 2019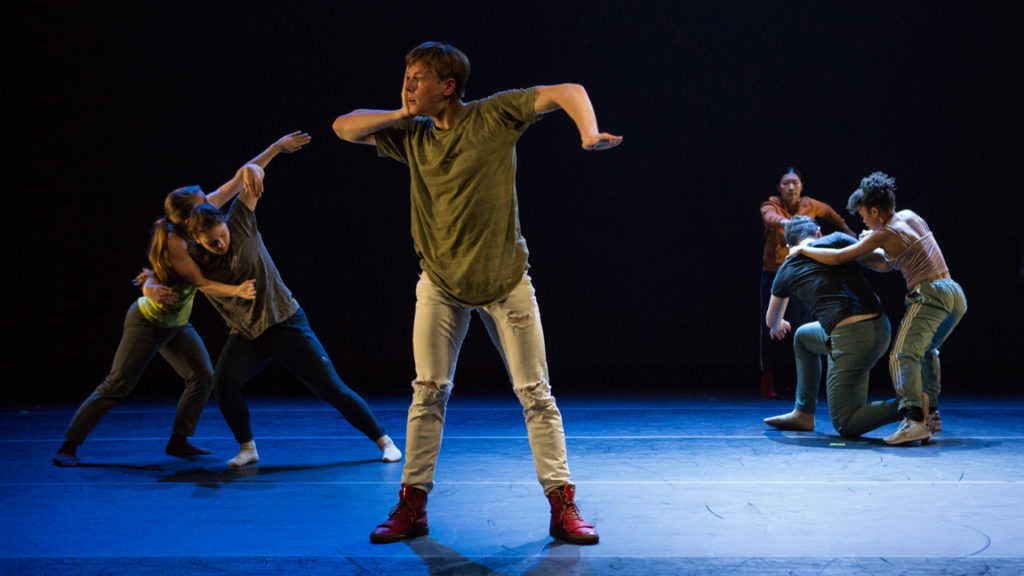 The BFA Core is a sequence of courses that provides foundational insight to all dance majors. The BFA Core thins out from semester to semester, giving you more space to begin shaping your artistic vision. At the end of your sophomore year, you will declare your concentration. This will carry you through the last two years in the program.
While you may take courses towards your concentration as early as freshman year—thanks to one-unit Special Topics and Performance Lab dance electives—you will work on this focus in earnest starting junior year. You will be mentored by faculty and assisted by academic advisors in selecting "concentration electives" that support your professional goals. All of this will culminate in a senior project that is completely yours to imagine.
Within USC Kaufman, you will be able to choose from various studio, history and theory courses. You'll also have the chance to pursue self-directed opportunities such as research and internships. Furthermore, regardless of your focus, you'll be able to take courses in other schools across campus.
So what are the concentrations? There are four:
Dance Performance
This concentration will prepare you for a career in professional dance or performance in other mediums. Current juniors and seniors in this concentration look forward to touring the world with major companies, dancing on Broadway, doing commercial work and more.
Choreography for Stage & Screen
This concentration will teach you how to create works for the stage, motion pictures, television animation, VR and digital media. Current juniors and seniors in this concentration look forward to being professional choreographers, creating their own companies, directing dance films and choreographing for virtual reality games.
Dance & Music
This concentration allows you to combine dance training with music studies in courses ranging from music history to vocal lessons. Current juniors and seniors in this concentration look forward to working on collaborative projects with musicians and composing original music for dance works.
Design Your Own
This concentration allows you to create a truly custom program of study that combines dance with multiple disciplines from across the university. Current juniors and seniors in this concentration are exploring how movement can be a catalyst for social change, developing a dancewear line and creating an interactive choreographic mobile application, to name a few.
Having worked at USC Kaufman from its inception, I have enjoyed watching our students progress as they prepare for their professional careers. Some students have the same goals they first articulated when they auditioned. Others have decided to go in new and even unexpected directions. One thing that's abundantly clear: by the time they graduate, they will be thought leaders in the field.
---
By Anne Aubert-Santelli, Assistant Dean of Admission and Student Services