Student Blog: Ballet and Berkshires at Jacob's Pillow
July 1, 2019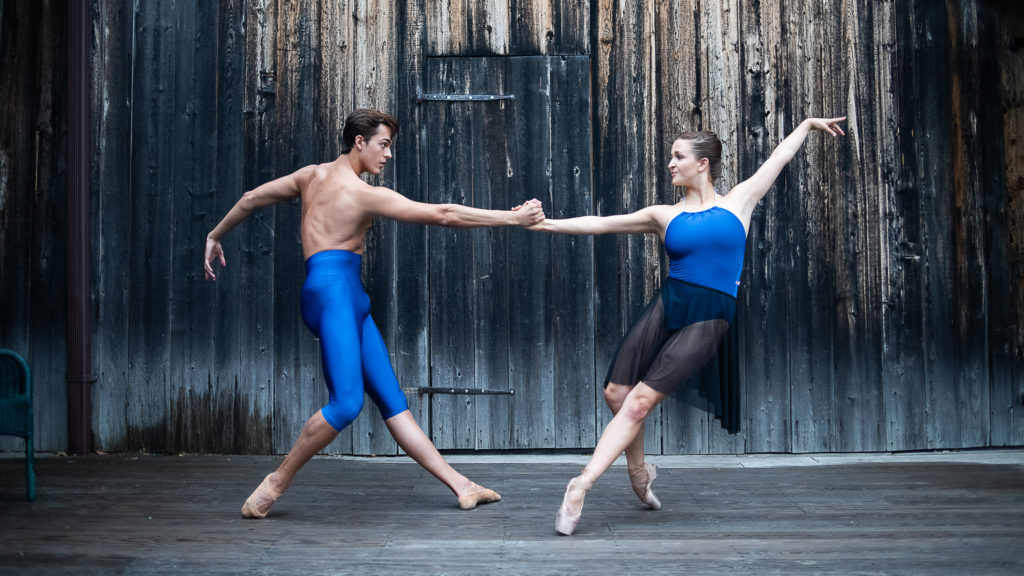 My time at Jacob's Pillow taught me more than I could have imagined, from furthering my artistic vision to filling up water jugs at 7:30 a.m. Everyday I woke up at 7:00 a.m. to complete my chores before breakfast at 8:00 a.m. When Ted Shawn and his dancers acquired this farm in the Berkshire Mountains, they lived, worked and danced, creating the first national landmark dedicated to dance and a festival lasting 89 seasons. The history of the Pillow runs deep, and I felt that my first day.
Early arrival
I accidentally flew in a day early, but luckily some USC Kaufman alumnae (Lenai Wilkerson and Jackie Schiffner, BFA '19) were there to keep me company. We were the only people there, besides the Pillow staff, so we walked around aimlessly. We were lucky to discover all of the Pillow culture by ourselves before the rest of the dancers got there. Seeing famous landmarks like the Ted Shawn Theatre, the Inside/Out performance space and the Perles Family Studio is a dancer's dream come true. Just thinking about the dancers that have come through this famous landmark reminded me how lucky I was to be there.
Two contemporary works
We had two performance opportunities. The first weekend was the opening gala in the Ted Shawn Theatre. We performed a new contemporary ballet creation by choreographer Matthew Neenan, who worked with my class at USC Kaufman last fall on an original piece called Disrupt. The creation process was only three days, but we were able to create something beautiful and unique to the 22 dancers who attended the program. Each dancer was able to showcase their own aesthetic, while simultaneously continuing to unify the energy of the group. This was one of the most rewarding creation processes I have been a part of.
The second weekend we performed on the beautiful Inside/Out stage. This performance included the work by Matthew Neenan and a piece by USC Kaufman Artist in Residence Aszure Barton, staged by Jonathan Alsberry. This process was very different than Neenan's because we were recreating a piece that had already been choreographed. To perform this repertoire, a level of specificity and attention to detail was absolutely necessary. Alsberry ran a rehearsal that focused on just that, and we focused on "one thing at a time." This process was rewarding in a different way, especially because we were able to perform with the Berkshire Mountains as a backdrop.
The magic of the Pillow
I learned so much during my time at the Pillow, and not just from the performance opportunities. Each class taught me something new, whether it was improvisation and composition knowledge from Emily Molnar or a Forsythe technology from our very own USC Kaufman professor Thomas McManus. The artistic faculty brought so much to the Pillow. Myself and the other dancers in the contemporary ballet program were happy to take it all in.
Jacob's Pillow is truly a magical place. My two weeks felt like two months, but even two months were not enough to soak it all in. The dance community is small, so I am sure I will be back soon. Until then, I will daydream about the growing dance culture on that mountaintop.
---