Jackie Kopcsak teaches creativity at LACMA
February 12, 2016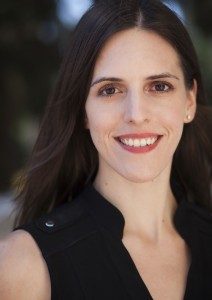 Jackie Kopcsak, assistant professor at the USC Glorya Kaufman School of Dance, taught a lecture on creativity and presented her choreography on Tuesday at Los Angeles County Museum of Art (LACMA). The event, designed to help educators enrich their teaching material, attracted around 600 participants.
The lecture Creativity in (and out of) the Classroom is part of LACMA's "Evening for Educators" program, which has the objective of providing K-12 teachers ideas that strengthen the artistic experience in their classrooms.
"A lot of teachers came up to me afterwards asking how they could start to integrate dance into their curriculum," said Kopcsak. "They were inspired and enthusiastic about this. Many of them told me that they had never been in direct contact with dance before."
Transforming shape into dance
Kopcsak discussed the use of imagination in dance and the possibilities of the body as a tool for geometrical expression. The choreographer also created three minutes of ballet choreography based on Degas' painting "The Dancers" from 1898, which dancers performed on stage to music from 19th century French composer Léo Delibes.
As a dance educator and choreographer, Jackie Kopcsak has merged the visual arts with ballet in projects such as "Divertissement Dégas" in 2012 and a collaboration in 2015 with the Norton Simon Museum in Pasadena, among others.
---
By Natalia Sanchez