Margo K. Apostolos' research in 'Dance for Sports' keeps on buzzing with new book
March 29, 2016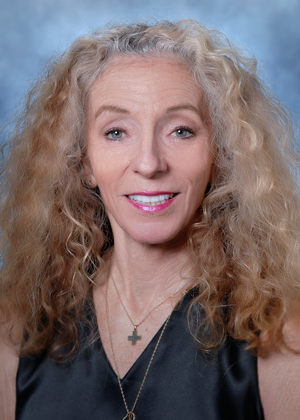 USC Kaufman faculty member Margo K. Apostolos is currently working on the last chapter of her first book, "Dance for Sports: A Practical Guide," which will be published next year by Oxford University Press.
The book summarizes more than 30 years of Dr. Apostolos' vast experience and research in "Dance for Sports," which she started in Chicago back in the 1970's when she was a young dancer. It will be a useful reference for coaches, athletes and dance teachers.
With pictures, charts and real life stories Apostolos' practical guide illustrates how dance training enhances athletic performance. She draws on decades of discoveries garnered from her work with athletes at various universities including Stanford University and University of Southern California. Many of these athletes later became NFL players and Olympic gold medalists.
Apostolos' book offers an up-close view of her work; something students regularly encounter in her classes, "Dance as an Art Form" and "Dance Conditioning," at USC Kaufman.
"My classes bring together the real art and science of training the body because the work I've done in dance for sport is not just theoretical," said Apostolos. "The actual application of my work is done with athletes, so I bring that to the studio."
Beyond the studio, Apostolos' work has a wide reach. In addition to her role as Associate Professor of Dance at USC Kaufman, she is Co-Director of the Cedars-Sinai/USC Glorya Kaufman Dance Medicine Center and a member of the International Association for Dance Medicine and Science. She has held research positions at Stanford, NASA and the Jet Propulsion Laboratory in La Canada Flintridge.
---