Margo K. Apostolos
Professor
Conditioning, Dance Science, Dance As An Art Form, Health and Fitness Through Dance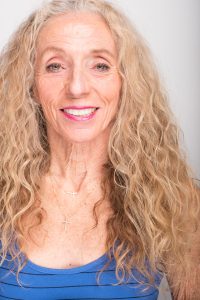 Margo K. Apostolos, currently President of USC's Academic Senate, is the co-director and co-founder of the Cedars-Sinai/USC Glorya Kaufman Dance Medicine Center and Professor at USC Kaufman. She earned her PhD from Stanford University, her MA in Dance at Northwestern University, and a BS from Southern Illinois University. She has served as a Visiting Professor in the Department of Psychology at Princeton University and has taught at Stanford University, Cal Poly-SLO, and Southern Illinois University.
Dr. Apostolos' research includes work for NASA at the Jet Propulsion Laboratory/Cal Tech as a research scientist in the area of space telerobotics. She is the recipient of the prestigious NASA/ASEE Faculty Fellowship. Dr. Apostolos has authored and presented numerous articles on her pioneering research in robot choreography, the development of dance medicine, and dance for sports. Her notable research in "Dance for Sports" has included presentations to the International Olympic Committee at the Sydney, Athens Olympic Games and at Cambridge University prior to the London Olympic Games. Numerous professional and Olympic athletes have trained with her and transferred their dance skills from the studio to the field.
Dr. Apostolos is the author of two books: Dance For Sports: A Practical Guide (Oxford University Press, 2019) and Dance As A Catalyst: An Interdisciplinary Journey (Kendall-Hunt Publishers, 2023). At the USC School of Dramatic Arts, she developed the Dance Minor program, directed semester dance concerts, and coordinated the Open Gate Dance Program.