Professors Alison D'Amato, Jackie Kopcsak elevated to new positions overseeing faculty and programming
June 12, 2023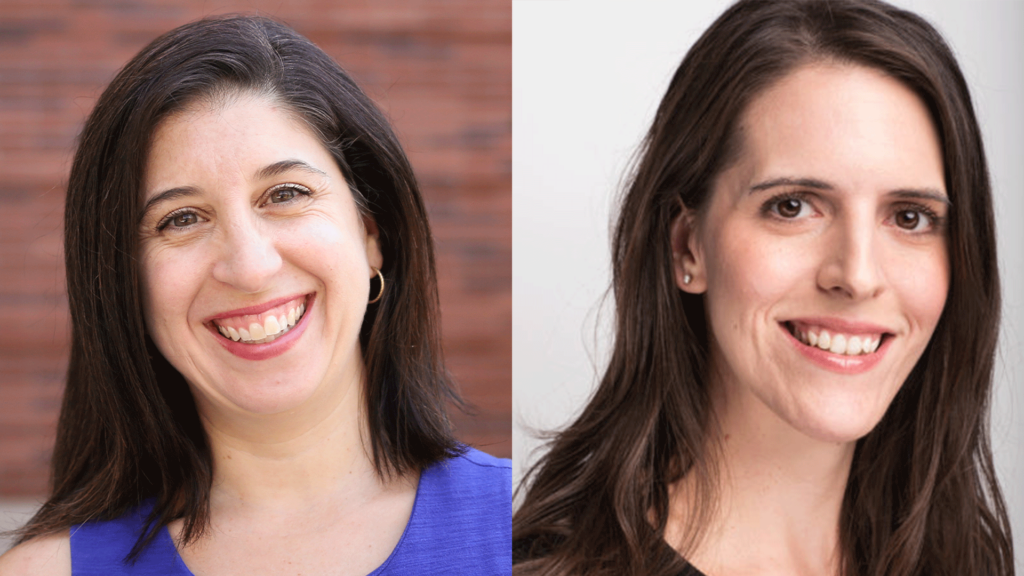 The USC Glorya Kaufman School of Dance and Dean Julia M. Ritter today announced the elevation of Associate Professor of Practice Dr. Alison D'Amato and Associate Professor of Practice and Assistant Dean of Faculty Jackie Kopcsak to the new positions of Assistant Dean of Academic & Faculty Affairs and Assistant Dean of Programming & Special Projects, respectively. D'Amato and Kopcsak begin their new roles on July 1, 2023.
"This new structure keeps USC Kaufman moving forward as we welcome more community members and expand our curriculum," said Ritter. "Alison's passion for faculty and student success has been clear from the moment she stepped on campus, and Jackie's expertise over many years has kept the school at the forefront of dance artistry and innovation. We are incredibly fortunate to have their leadership."
D'Amato joined the USC Kaufman faculty as a professor in the fall of 2016. She has taught theoretical courses to dance major and non-major students during her tenure. As Assistant Dean of Academic and Faculty Affairs, D'Amato will lead and coordinate the school's faculty and academic affairs operations. This includes overseeing faculty recruitment, appointments, promotions, and research initiatives while nurturing the school's academic advancement and diversity.
Kopcsak—a founding faculty member of USC Kaufman—currently teaches ballet technique, pointe, variations, and repertory as well as dance appreciation, history, and colloquium courses. She co-developed USC Kaufman's first study abroad Maymester and taught the course in Paris for three years (2017-2019). As Assistant Dean of Programming & Special Projects, Kopcsak will work closely with the dean, faculty, and staff to design, develop, and manage the school's comprehensive matrix of artistic/curricular programming to advance USC Kaufman's status as a leader in training exceptional dance artists. She will collaborate with colleagues to pursue outstanding repertory, Artists in Residence, Visiting Artists, choreographers, and master classes, and will liaise with the Kaufman Curriculum Committee and Student Services to ensure that artistic programming aligns with curricular goals and community values. Lastly, and critically, Kopcsak will work cooperatively across the school and university to prioritize access, belonging, inclusion, diversity, and equity through collective, synergistic approaches to programmatic decision-making.
USC Kaufman is on pace to exceed 100 BFA students combined among all four undergraduate cohorts beginning in the fall of 2023, along with more than 30 full and part-time faculty members teaching a range of styles and pedagogy. Growing too is the USC Kaufman Artists in Residence program, which continues to invite the biggest and most successful names in the field to the USC campus annually.