USC Kaufman student explores the relationship between dance and architecture
March 27, 2020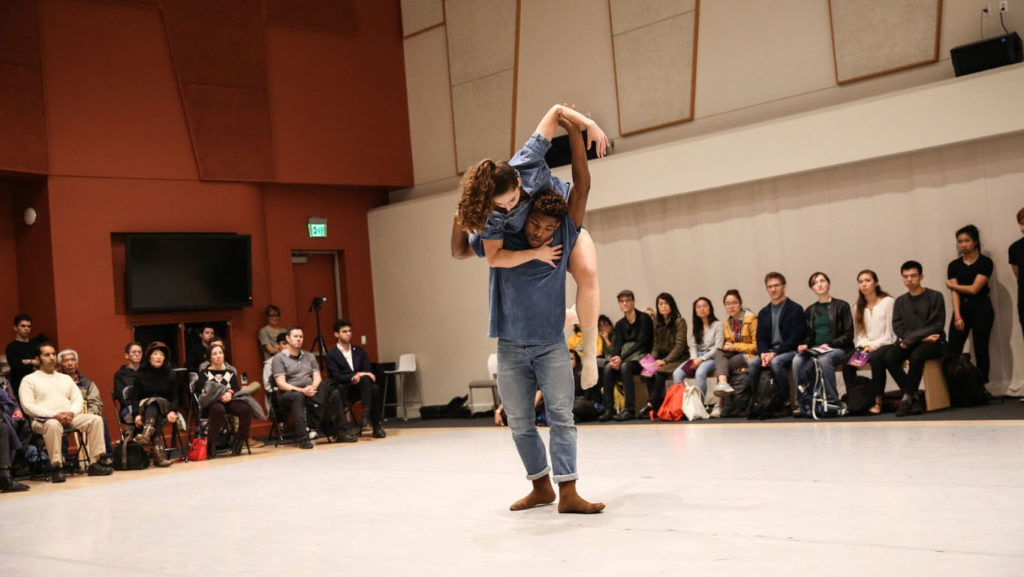 Sidney Chuckas (BFA '21) has always been drawn to architecture. However, he did not always plan to study the subject in college. Chuckas began his time at USC as a double major— pursuing a BFA in Dance at the USC Glorya Kaufman School of Dance and a BS in Civil Engineering at the USC Viterbi School of Engineering.
"After a semester of trying to complete the pre-requisites to be considered an engineering student, I realized how difficult it was to feel as creative and expressive as I wanted to be," he said.
It was during USC Kaufman's Paris Maymester that Chuckas realized architecture could be a better fit.
"I found myself wandering through the city just to stare at buildings and the layout of the city and something clicked," he said. "That next semester I began my minor in architecture and haven't looked back since."
Appreciating the similarities between these two fields
According to the USC School of Architecture, a minor in architecture provides the flexibility of complementing a student's major with an area of specialization. This minor is also a unique opportunity for USC students to stimulate their imagination and learn creative approaches to problem solving.
For Chuckas, this has certainly been the case. Throughout his time studying both dance and architecture, he has enjoyed exploring the relationship between the two fields.
"In my opinion, dance and architecture are very similar, but simply function on different mediums," he said. "Architecture, as a practice, tends to focus on structures that are anything but human or animal. Dance is a form that explores mostly the body and the spaces it inhabits. However, the two work simultaneously to constantly define and redefine spaces, both internally and externally. You could open a discussion on the architecture of the body, the architecture of a piece of choreography and the architecture of movement. And you may also open a discussion about the 'dance' a site participates in with its living and still surroundings. Does a structure lean onto its surroundings, crash into them or bend around them?"
Engaging in complementary coursework
Because of this, Chuckas sees his major and minor coursework as complementary.
"The knowledge gained at USC Kaufman about how the body functions helps me discover new approaches to design for spaces. Because I am highly conscious of the ways in which the body moves, I can tailor my designs accordingly. I consider the way in which the body wants to move through space. I notice what the eyes are drawn to first. As a result, I can create a visceral and human experience in specifics sites," he said. "Additionally, having an understanding of architectural structure has made it easier to choreograph, stage and light dance pieces. With my growing awareness of the spaces in which dance can inhabit, I have gained a keen eye for creating an experience for both the dancers and spectators."
Looking ahead
In the future, Chuckas hopes to pursue a career that combines his passion for and knowledge of these two fields.
"I have worked in museums in past summers and really enjoyed it. Hopefully, I will have the qualifications someday to work as an exhibition designer and interior designer with an emphasis on live performance spaces," he said.
---