Working at USC Kaufman
March 3, 2022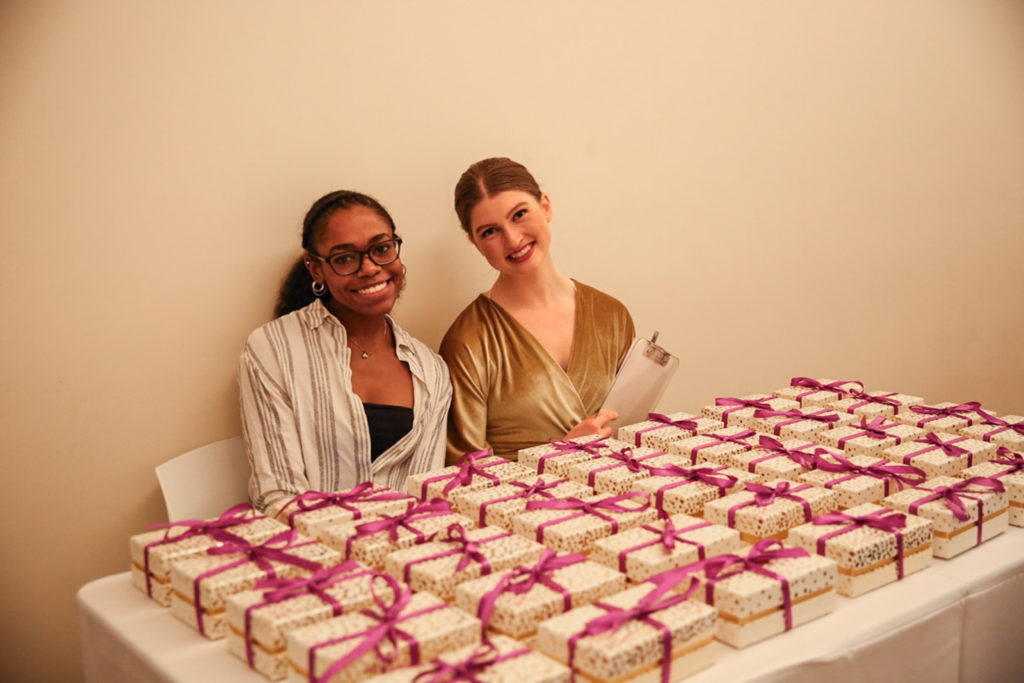 The USC Glorya Kaufman School of Dance offers students a multitude of job opportunities that complement our busy schedules and varied interests. On-campus jobs are a great way to build a resume and make some money while in school. USC Kaufman often hires students with Work Study (determined by financial aid), as well as students who are studying dance.
Dance Operations
Many of the students working for USC Kaufman's Dance Operations department are dance majors. However, some are dance minors or are pursuing other majors in entirely different schools. Dance Ops student workers assist with maintaining the facilities. They also take care of the production and technological sides of things at USC Kaufman. Day to day, students are responsible for opening and closing the building, managing the front desk downstairs, and completing tasks that may arise such as moving equipment. They even help professors with audio systems and more. Around performance time, students help convert our Large Performance Space from a studio to a stage.
Communications
Students also have the opportunity to work with USC Kaufman's Communications Officer to create content for newsletters, blogs and social media. Student workers create content that gives our audiences an inside look into life at USC Kaufman. This means taking photos in rehearsals or during performances, filming and posting behind the scenes Instagram stories during special events and writing blog posts (like this one).
Student Services
Students can also apply to work with the Student Services team. This position is only available to dance majors. Students typically work a few hours a week, helping out with everything that falls under admission, student affairs, academic affairs and career services. Student workers give building tours, serve as ambassadors and complete administrative tasks. Around audition season and admitted student days, students work extra hours to help plan, set up and manage admissions events.
Advancement
USC Kaufman's Advancement team also hires student workers during the academic year. Advancement works with alumni, parents, community leaders and friends in promoting and supporting USC Kaufman in its fundraising efforts. Advancement student worker responsibilities include helping out at special events, as well as performing administrative tasks like mailings and updating contact information.
General Administration
Student workers are also able to work the reception desk in the Administrative Offices at USC Kaufman. The main responsibilities of this job are answering phone calls and greeting visitors coming into the office. Occasionally, these student workers will help other departments with random tasks. These tasks can be anything from ironing tablecloths to arranging brochures.
As a first and second year student, I felt that working for USC Kaufman gave me an opportunity to familiarize myself with the staff who I didn't interact with on a regular basis. It was a great way to give back to my school and help prospective students with their application/audition process. As someone who danced seven days a week in high school, I never had time for a job before college. Working at USC Kaufman gave me the chance to build a resume with skills that are applicable to a variety of jobs – not just in the dance industry.
---
By Lillie Pincus (BFA '20), edited by Cecile Oreste