Spring Class Spotlight: DANC 189a Tap Dance with Christian Vincent
January 20, 2017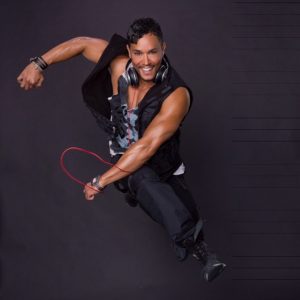 Open to all university students–dance experience or not–Tap Dance 189a with lecturer Christian Vincent focuses on "rhythms, syncopation, and musicality, developing into complex steps and elementary dances with progressive understanding of weight change, improvisation, and combinations of sound." We asked Vincent, whose credits range from Prince and Stevie Wonder to "She's All That" and "The Wedding Planner," a little more about his class and about tap dance:
Who is this class for? What types of people/audiences would enjoy learning this material?
CV: The class is for anyone that loves dance and good music, has an interest in rhythm and wants to explore the fundamentals of tap dance.
What is the most important thing that a student in this class would learn?
CV: I found that the students in this class have found a strong sense of confidence and interest in tap by the end of the semester.
What's the most fun and/or cool part of this class?
CV: I think the students in this class found performing at the end of semester the most fun and rewarding part of the class. After weeks of training they really felt a sense of accomplishment and looked great.
When is this class? Is it open to majors, minors, or all university students?
CV: This class meets Monday and Wednesday from 12:00-1:20. An introduction to the fundamentals of tap dancing, it is open to all university students.
Do you have a fun anecdote from previous semesters of this class? If so, would you mind sharing it with us?
CV: Last semester it was great to see one of my students grow. She really felt that she struggled, and thought she "couldn't," but actually thrived and found out she could. She learned to tap and performed for the first time.