Student Blog: Audition anecdotes
January 10, 2018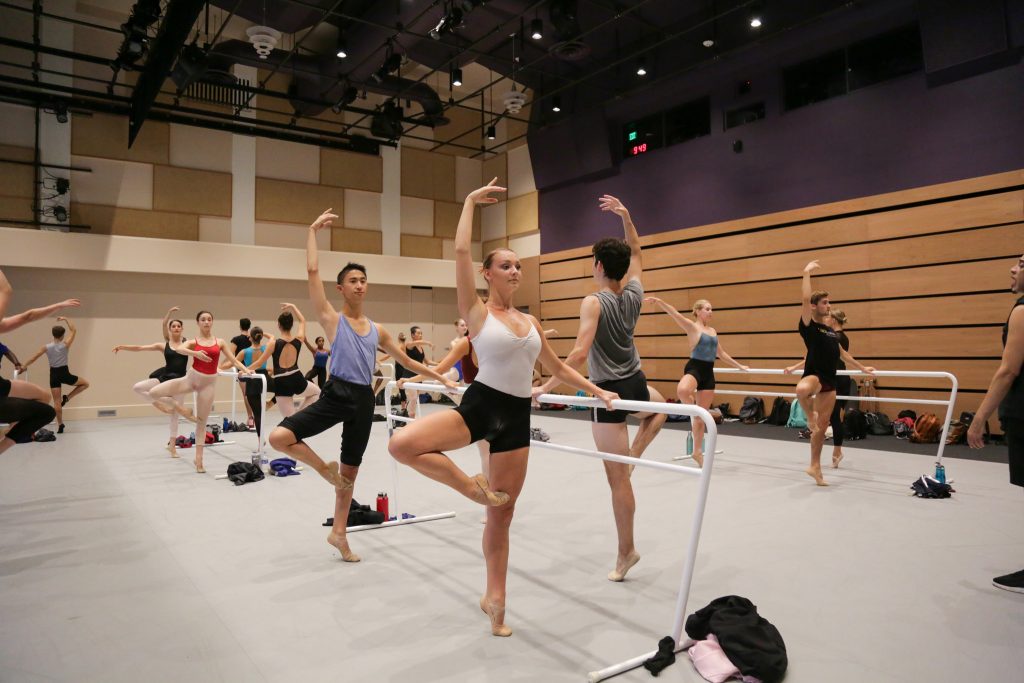 By Celine Kiner
Now that I've reached the spring semester of my junior year, I remember my USC Kaufman audition in vignettes and sepia tones. It seems ages ago that I was receiving and returning nervous strangers' smiles in the hallway of PED 207—our gorgeous dance center had not yet been built. I arrived intimidated; the school had some incredible names on its roster. I had already auditioned for several other dance programs, and my type A personality meant I stressed endlessly in the sterile audition environment.
Stepping out of stress
Through the doors at USC Kaufman, however, I was suddenly right at home. Cameo greeted me with a warm smile and handed me a nametag, rather than a number. Vice Dean Gates and a few faculty members welcomed prospective students, and I turned to my parents and declared, "I want to come here." I danced my way through technique classes and stayed warm for my interview and individual audition, meeting other dancers and discussing our similarities. And although there was a bit of a music mishap in my solo, the faculty assured me that I would be just fine, and encouraged me to center myself before I began.
Strength in support
The family dynamic at USC Kaufman was what called me home; I knew that without it, I would survive, but with it, I could soar. I know that many of my colleagues feel similarly, and you can read their stories here—an atmosphere of comfort is present here, and the faculty are invested in supporting each dancer that walks through their doors. Applicants: as you prepare for your audition, know that our professors are on your side. If you get nervous at your audition, look for anyone with a USC Kaufman nametag. We'll be here for you the way the staff was for us at the very first audition, and we can't wait to meet you.