Student Blog: Benefitting from Career Services
September 11, 2022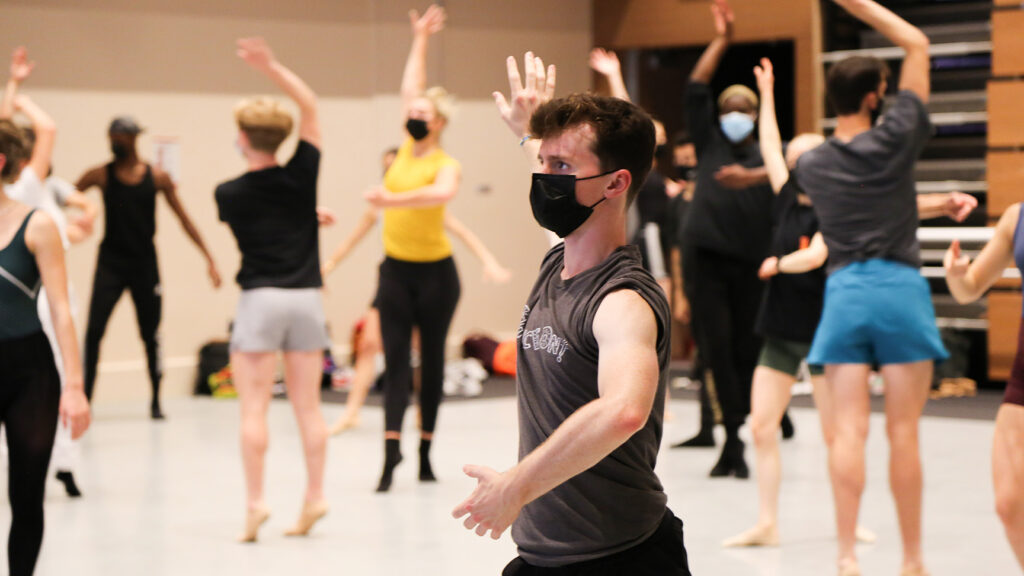 As my junior year came to a close, I had to start seriously considering what career I wanted to pursue. Fortunately, USC Kaufman's Career Services team was already beginning to assist me in this process.
Networking opportunities
Before senior year, the Career Services team, composed of artistic, academic, and administrative advisors, sent out a "Senior Intentions" form. This helped me nail down exactly what I wanted to accomplish both during and after my senior year. Once the school year began, each senior met with the Career Services team one-on-one to discuss this form. Therefore, there was a clear understanding of how USC Kaufman could best support each of us in our final year.
From these meetings, the team began to work diligently on curating all types of networking opportunities for seniors. They helped connect us to potential employers that matched our varied interests. This included informative workshops, for example, with Renee Marino where we learned how to stand out in a large audition. We also workshopped with Louanne Madorma-Williams from Wynn Productions in Las Vegas. Not only did we have the opportunity to learn valuable skills, but we were able to connect with the guests and begin making professional connections.
This past year, we were fortunate that the Career Services team was able to host guest artists such as Nigel Campell from Gibney, Linda Denise Fisher-Harrell from Hubbard Street, Mark Daftari and Brian Friedman. All of the guests were able to work and meet with us inside the studios.
Showcasing our talent
One of the most memorable offerings from Career Services was the Senior Spotlights performance last fall. Each senior met with a USC Kaufman artistic advisor to come up with a short piece of repertory or choreography that best showcased their abilities. We then produced a dynamic show, featuring work by Dwight Rhoden, Saleemah Knight, Graysan Kingsberry, Hope Boykin and fellow classmates. Admission to this show was by invitation only so that all seats could be reserved for potential employers. Following the show, Career Services hosted a first-class reception with catered food and drinks. This gave us the opportunity to mingle and network with all the guests in attendance.
In addition, Career Services works to provide students with many of the materials necessary to pursue their desired postgraduate plans. This includes free professional headshots as well as templates and guidance when creating resumes and reels. They used these materials to create a "Senior Booklet" which highlights each individual senior. This book is distributed to all the guests and prospective employers that come to our shows and receptions throughout the year.
As my senior year ended, I appreciated of all the efforts the Career Services team exerted to try and ensure they were supporting me and my classmates in every way possible.
Eli Alford graduated from USC Kaufman in May 2022 and is currently working as a fellow with BalletX in Philadelphia, Pennsylvania.
---
By Eli Alford (BFA '22)