Student Blog: First week for freshmen
August 28, 2017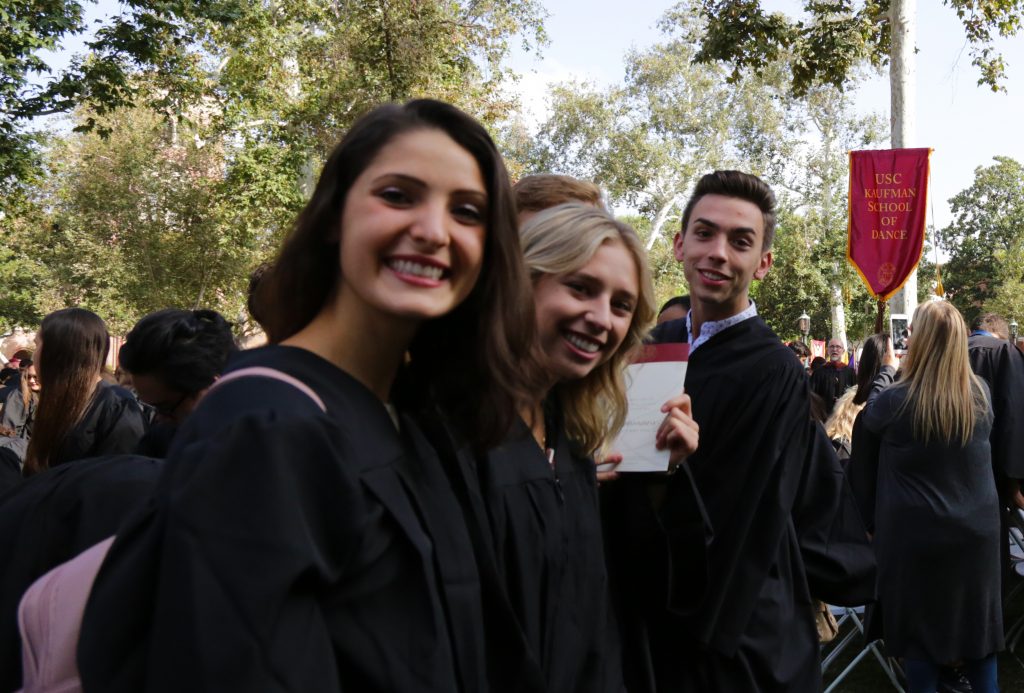 By Zach Manske and Jainil Mehta
Initial impressions
JM: The freshman class has been constantly surprised by the admissions team and the faculty these past two weeks. The first time we 'physically' met each other was during the Meet the Dean event, just after moving in. I say 'physically' because we were in contact through our Facebook and iMessage group during the long waiting period after acceptance (between March and mid-August). I think the Admissions team made a very good decision by scheduling ice breaking sessions before we started welcome week and classes, as there have been no awkward silences since the moment we met.
ZM: The start to a new journey, especially college, can entail many different emotions: excitement, sadness, nervousness, inspiration, etc. I was overwhelmed with joy to start my journey here at USC Kaufman alongside the class of 2021. My family sent me off after helping me move into my freshman dorm. As much as I am going to miss my family, I know that I have made a new family here at Kaufman. Everyone welcomed me and continues to do so, from the staff to the students to the professors. The buzzing energy that everyone brings into this environment is like nothing I have experienced before. The first day at Kaufman was a busy one filled with introductions, classes, and auditions. The rest of the week seemed to follow a similar pattern.
JM: Friday was our Hollywood-themed Kaufman Dance Party, which included an awesome selfie booth. We all got a Kaufman bag and merchandise, and a badge with our name on it. And this was not the end; there was a huge cake with our headshots on it. I could see all my non-dance major friends being just a little jealous of my surprises from Kaufman.
Post-class reflections
JM: The class of 2021 has been through a rollercoaster ride during the first week of classes, and on top of that, we had auditions for two pieces on the first day itself–but we gave so much love and support to each other before our first day that our stress about casting was released. Our first class was ballet, and we could all see the energy and exhilaration in our faces as the pianist appropriately played "Can You Feel the Love Tonight." The building, the studios, and the faculty at Kaufman are breathing dance in and out in every moment.
We learned how to stay connected and humble when we ciphered up in our hip-hop class. We have been in full days of class and rehearsals all week, but I don't think we ever got bored–there's still a sense of positive energy passing through each and every dancer's body. Our first week has been stressful, exhaustive, fun, and challenging, but at the same time, we are very eager to know what the upcoming weeks hold for us.
And after this entire week of intense dancing, the staff surprised us with cupcakes. I really do not think that Kaufman is ever going to stop surprising us.
ZM: From the first week of classes here at USC, I can already predict that I will be provided a space to mature into an intellectual and creative artist, constantly striving to help shape the dance community. The technique classes have already pushed me to new heights, from redefining ballet to working on isolations in hip-hop. In this first week, the freshman class has worked with Clifford Williams who has been setting Dwight Rhoden's "Hissy Fits." This work has taken me outside of my comfort zone, especially when trying to pick up partnered choreography with someone you have never danced with before. But most importantly, I have already learned so many life skills and lessons here at Kaufman. Every professor here teaches us that there is more to life than just dancing. It is very important to grow as a person in this program, not only a dancer. And as I continue my journey through these next four years, I will remember the title of a great book Professor Apostolos showed us: Don't Sweat the Small Stuff…and It's All Small Stuff.