Student Blog: My Freshman Experience
April 8, 2019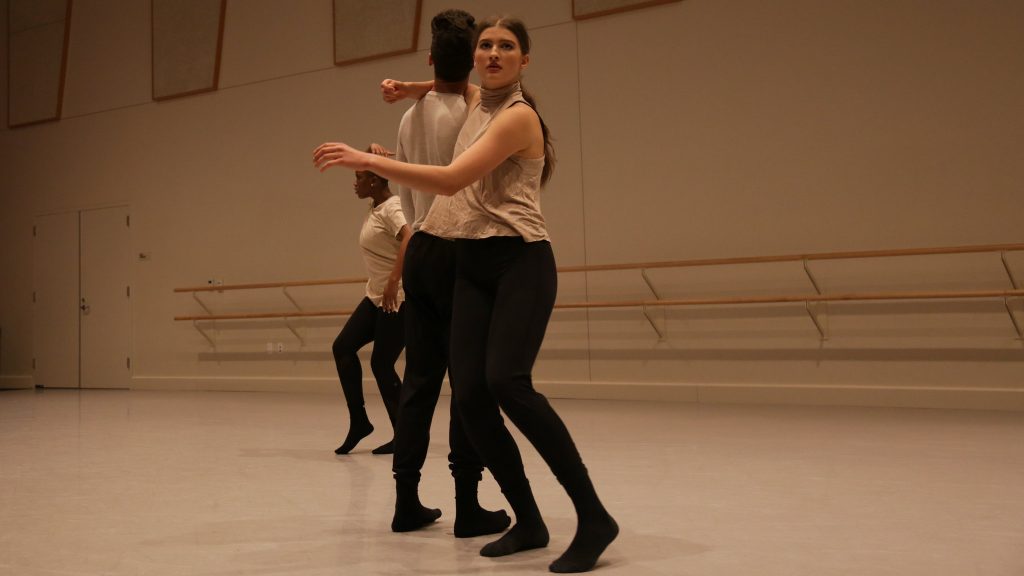 By Elise Monson
There is something so special about freshman year. New friends, new teachers, new roommates… Everything is new! As exciting as it is, the thought of it can also be daunting. For many people, it is their first time living away from their families and going to school with strangers. But at USC Kaufman, these strangers soon become family.
The Kaufman Family
When I met most of the members of my class for the first time at Admitted Students Weekend, I knew I was going to absolutely love it here. We all instantly became close friends. Throughout my entire freshmen year, I have felt so welcomed, loved and supported by all the students here. The members of every class share supportive advice and encouragement, not only about dance, but about the entire college experience.
Classes
For many of us, this is the first time that we are training with an equal emphasis on ballet, contemporary and hip-hop. My class has a wide range of "specialties," so my classmates and I did not know what to expect as we walked into our first day of class. Our comfort levels ranged from classical ballet to breaking. But what has happened over the past few months has been inspiring. Every member of my cohort brings something unique to each technique class. Hip-hoppers understand the bounce needed to execute petite allegro. Classically trained ballet dancers have a beautiful awareness of their bodies in contemporary. And contemporary dancers have a fearlessness in the hip-hop cypher. Not only are we able to learn from each other, but we have also been able to witness each other's progress. We push each other, we learn from each other, and we always cheer each other on.
Performing
At USC Kaufman, freshmen are able to perform in all the main repertory shows during the year. In the beginning of our fall semester, the freshmen learned and performed Esplanade by Paul Taylor. And this semester, the freshman class has been involved in a new creation process with faculty member Bret Easterling. The process has been highly collaborative and he has spent time working individually with us. Each of us has generated material for the piece, which will premiere at our Spring Dance Performance.
USC Kaufman is unique in that we are able to perform not only just with our class, but also with members of all four classes. During the fall semester, many freshmen learned Allegro Brillante by George Balanchine and On the Double by Jodie Gates with sophomores, juniors and seniors. This semester, the freshmen are working on Symphony of Psalms by Jiří Kylián with many members of the sophomore class.
One of my favorite performances of the year has been the freshmen choreography show, Student Works. Every member of the freshman class had the opportunity to create a piece to be showcased at the beginning of March. The program was a beautiful representation of our experience so far here at USC Kaufman. It showcased our individuality and diversity as a class, as well as our progress since beginning school.
Freshmen year has truly flown by. I have enjoyed every single day here at USC Kaufman and wake up every day grateful that I am able to train, learn and grow with incredibly inspiring classmates.