Student Blog: Freshmen's first week with Quijada
January 16, 2018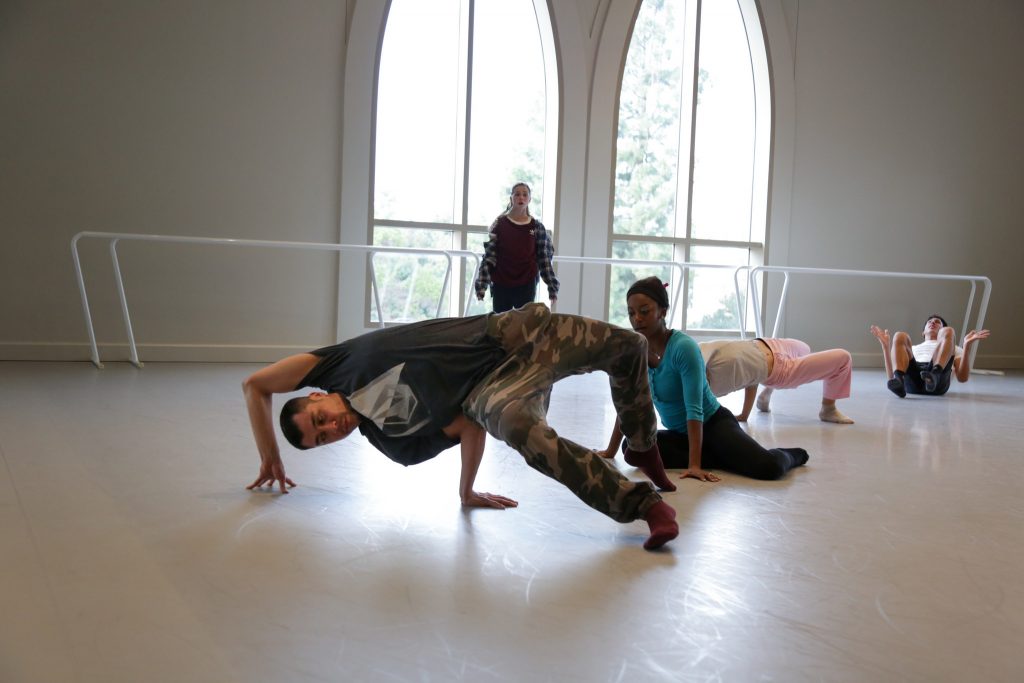 As the class of 2021's second semester at Kaufman began, we were already exposed to a wealth of knowledge and information in the first week. Ranging from repertoire and improvisational tasks with William Forsythe, new creation with Sonya Tayeh, Ohad Naharin's movement language 'Gaga' guided by Bret Easterling, and Victor Quijada's RUBBERBAND Method. For most, if not all of the class of 2021, this is the first time we have worked with Victor.
In the midst of all of the exciting work, Quijada began to introduce RUBBERBAND to the freshman class. He asked us to draw connections between our movement and a type of dial or scale we can control, using our feet as a type of anchor, as well as internal tension, guiding us through the basics of his movement language. In Quijada's class, we are meticulously investigating all of the subtle nuances as well as the vitality in exploring and embodying the space. As Téa Devereaux (class of 2021) stated, "we work on a seemingly microscopic level so we can be expansive in the coming weeks." In the first week, we have done exactly that.
As our time with Victor progresses, the work is becoming increasingly more and more intense and equally inspiring. The class of 2021 is extremely humbled and thrilled to work with Victor Quijada in such an intimate setting; we cannot wait to see what is to come.