Student Blog: Improvisation is at the heart of Fresh Sesh 2023
March 15, 2023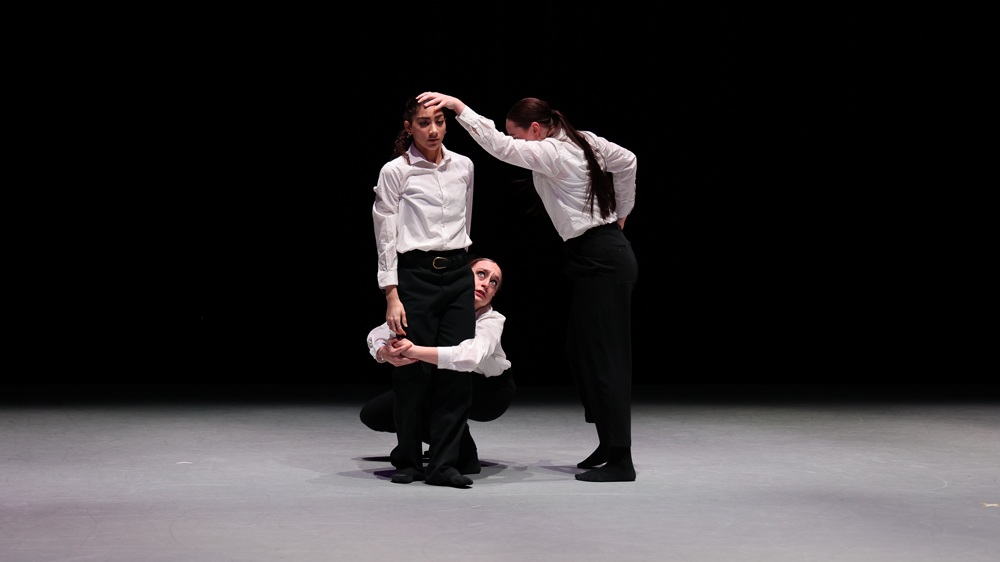 Kali Sayles (BFA '26) shares her DANC 131 experience with improv as composition and recaps the Fresh Sesh 2023 performance.
Throughout this semester, the first-year BFA students have had the opportunity to create new and original works on one another. As a cohort, we came together to construct an unforgettable experience called Fresh Sesh that I will always cherish. It was an honor to work closely with my classmates outside of the BFA curriculum and really get to know them as people and artists. Having the opportunity to create and learn from each other in such a loving and welcoming environment was a privilege, to say the least.
Improvisation and Composition
From my experience, one of the most vulnerable things you can do as a dancer is improvise and compose your own work. As a first-year BFA student at USC Kaufman, DANC131: Improvisation and Composition II with Associate Professor of Practice d. Sabela Grimes is an integral component of our curriculum. In this course, professor Grimes gave us artistic tools that we could add to our tool boxes when in improvisational settings as well as when exploring new choreographic choices. We talked about the connection and intimate relationship between improvisation and choreography, recognizing the power of "improvisation as composition." Throughout the class, we developed new ways of generating movement with "dreams." This concept welcomed new ideas for our own pieces and our dreams for those of others. This was a means for us to grow collectively in our choreographic processes.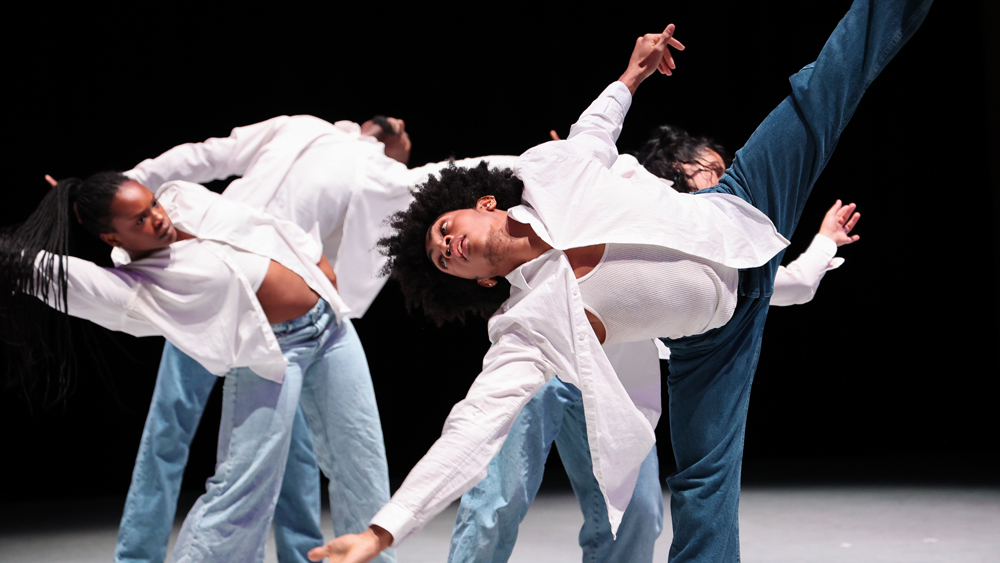 The rehearsal process
For my process, I utilized many of the tools and techniques that we learned from our first year Improvisation and Composition courses. Fresh Sesh challenged us with choreographing, organizing, and scheduling. Through it, I got to reserve studio spaces, organize rehearsals as well as find and edit music. Additionally, I gained experience in setting my work, running a technical rehearsal and inviting my dancers' inputs and thoughts on the piece.
For my work, I gathered inspiration at the most random times and brought them into the rehearsal spaces. So much of it came from songs, journaling, conversations, or even walking through campus, seeing all the people that I'm surrounded by. One morning, I remember waking up at five to write notes on conceptualized ideas that I had in a dream. My favorite part of the journey, however, was watching the transformation from beginning to end. Watching my work grow from the videos I recorded in my apartment living room at midnight to a finished product that my friends brought to life was such a blessing.
The performance
On performance night, watching my peers perform the work that I had created was such an indescribable feeling. Putting together an entire experience to show in just a few weeks was something that I'd never done before. Likewise, performing my classmates' pieces was so special. Professor Grimes demonstrated what it is to be a choreographer, performer, as well as an artistic director during a process. Also, learning from my peers and experiencing how other people work was so inspiring. It taught me that as artists we are never limited. Fresh Sesh was the first time our class got together and showed everyone who we really are. For that, I'm forever grateful for this experience, professor Grimes, and my immeasurably talented cohort. '26 UP!!!
---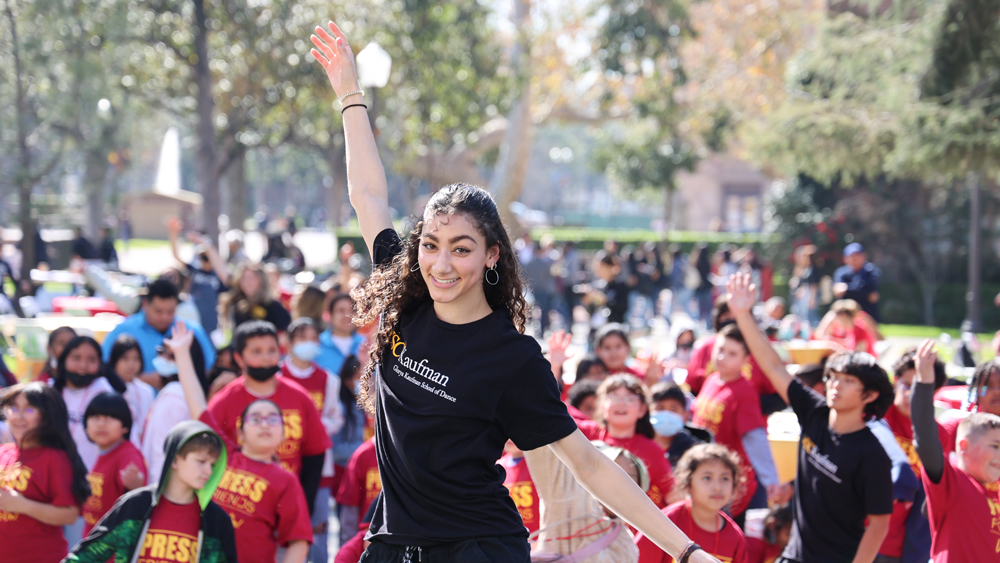 By Kali Sayles (BFA '26)