USC Kaufman faculty members travel coast to coast to connect with talented dancers nationwide
December 10, 2015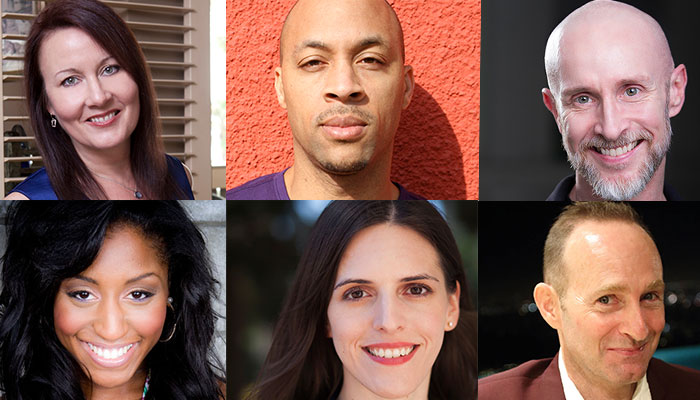 USC Kaufman faculty members traveled to 14 cities across eight states this fall to hold master classes and information sessions at some of the nation's top arts conservatories. By visiting schools nationwide, faculty were able to connect with the next generation of talented student dancers.
East Coast
Vice Dean and Director Jodie Gates held an information session for dancers at New York City's LaGuardia High School.
Southeast
Prof. Thomas McManus taught master classes at Florida's HARID Conservatory in Boca Raton and the Dreyfoos School of the Arts in West Palm Beach. Prof. Patrick Corbin traveled to Maryland and Washington, D.C. to teach modern dance master classes at Baltimore School of the Arts and Duke Ellington School for the Arts.
Midwest
Prof. d. Sabela Grimes taught dancers in Chicago, Ill. at both the Chicago High School for the Arts and Chicago Academy for the Arts, while Prof. Jackie Kopscak led a master class for students at the Interlochen Arts Academy in Michigan.
Southwest
Jodie Gates met up with students at Booker T. Washington High School for the Visual and Performing Arts for their annual Senior College Showcase.
West Coast
On the west coast, faculty traveled throughout the state of California. Prof. Saleemah E. Knight taught jazz master classes here in Los Angeles to students from Lula Washington Dance Theatre and the Debbie Allen Dance Academy. Prof. Kopscak together with Prof. Grimes taught classes to dancers at Southern California arts high schools including Los Angeles County High School for the Arts and Orange County High School for the Arts. Both Prof. Kopscak and Prof. Knight connected with students at Idyllwild Arts Academy. Prof. Kopscak also traveled to Maple Conservatory of Dance in Irvine and hosted a faulty panel at Westside School of Ballet in Santa Monica.
Find out how you can connect with us on campus through the Meet USC program.