A Day in the Life: How one USC Kaufman dance minor balances it all
February 8, 2018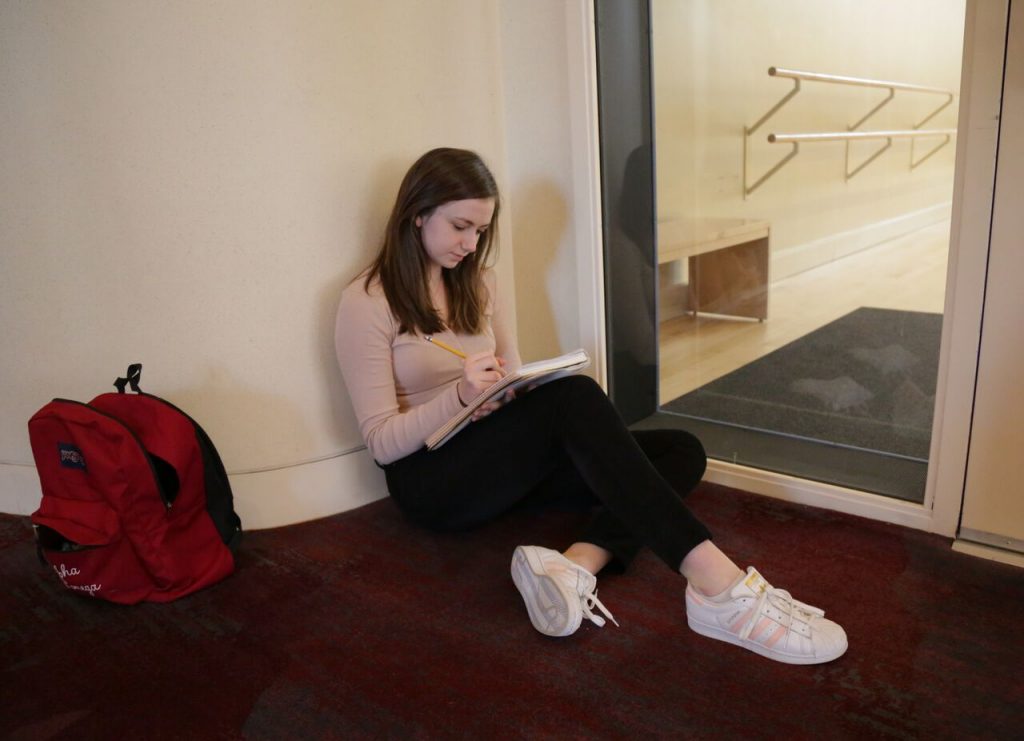 For USC Viterbi mechanical engineering major Sara Atun, the decision to become a dance minor at the Glorya Kaufman School of Dance was one of the easiest choices she has made since she began college.
"I [did] some research on the program before I came, and knowing that Kaufman was such a wonderful school, I didn't even have to consider if I wanted to be a part of it," she said. "Declaring this minor was actually one of the first things I did when I came to USC as a freshman."
A year and a half later, sophomore Atun is not only taking on a heavy course-load, but devotes her time to both the USC Chamber Ballet Company and USC Science Outreach. She also serves as Vice President of Intellectual Development for her sorority, Alpha Chi Omega.
Atun walked us through her average Tuesday on which she readily switches gears between Mathematics of Physics and Engineering and Ballroom B, visiting her professor's office and still finding time to hang out with her friends or stop by the sorority:
8:00 a.m.
Atun starts her morning bright and early at her apartment in university housing. This year, she lives with three friends from her freshman dorm.
"I love the dynamic of our apartment because we are all studying such diverse things," she said.
"Combined, we represent Dornsife, Marshall, Leventhal, Annenberg, Thornton, Viterbi, and Kaufman, if you include our majors and minors. We would not have met any other way than the dorms, since our classes and interests are so different."
Before breakfast, she's already left to attend her 9:45 a.m. discussion for MATH 245: Mathematics of Physics and Engineering I. After class, she grabs food at the new 24-hour Starbucks. There, she tries to get some homework or studying done before she goes off to her next classes.
12:00 p.m.
At noon, Atun has her first USC Kaufman class of the day. This semester, she is taking DANC 342: International and Historical Perspectives on Dance. So far, the course has covered ballet's historical context. It will continue into modern practices as the semester progresses.
She enjoys academic Kaufman classes like this one, since they push her to analyze why different styles of dance exist in their current forms.
"Learning about the development of ballet, for example, has been eye-opening because I get to understand why different techniques developed and the political or social environment in which they were created," she said. "In my opinion, knowledge about a style of dance gives it more meaning and helps me appreciate it even more."
2:00 p.m.
At 2:00 p.m., Atun switches back into engineering mode for her physics lecture.
This particular lecture covers optics, and although it is not her favorite subject matter, she still tries to work hard in the class, mostly because it could prove useful in her career. She looks forward to future units about modern physics, an entirely new area of study for her.
5:00 p.m.
After her lecture, Atun attends her professor's office hours. Then, she heads to dinner.
6:00 p.m.
Typically, Atun will eat dinner at the USC Village's dining hall or at her sorority house, where she can socialize and eat at the same time. Atun has been a member of Alpha Chi Omega since her freshman year and speaks highly of the experience.
"It is so nice to know that whatever I am struggling with in school or otherwise, there is someone else in the house who has been through that situation before and can give me advice, or just lets me know that she is there for me," she said. "I have found some of my greatest friends in the house, and I am so happy to be a part of it."
7:00 p.m.
At 7:30 p.m., Atun heads back to Kaufman's studios for Ballroom B.
"I take this class from 7:30-9:00 p.m.," she said. "It is so much fun. I have never danced ballroom before, so I was kind of thrown into it at first, but I enjoy the challenge."
10:00 p.m.
Sometimes after ballroom, Atun will go the gym. Her favorite forms of exercise outside of dance are cardio and weightlifting. She is currently training for a run in April.
If she decides to take the day off from working out, Atun will go back to her apartment for the night and start her homework.
1:00 a.m.
Atun aims to be in bed by 1:00 a.m. It's a long day, but in the pursuit of both of her passions, she says it's ultimately worth it.
---
By Sara Silberman