USC Kaufman set to welcome its new neighbor, the USC Village 
June 23, 2017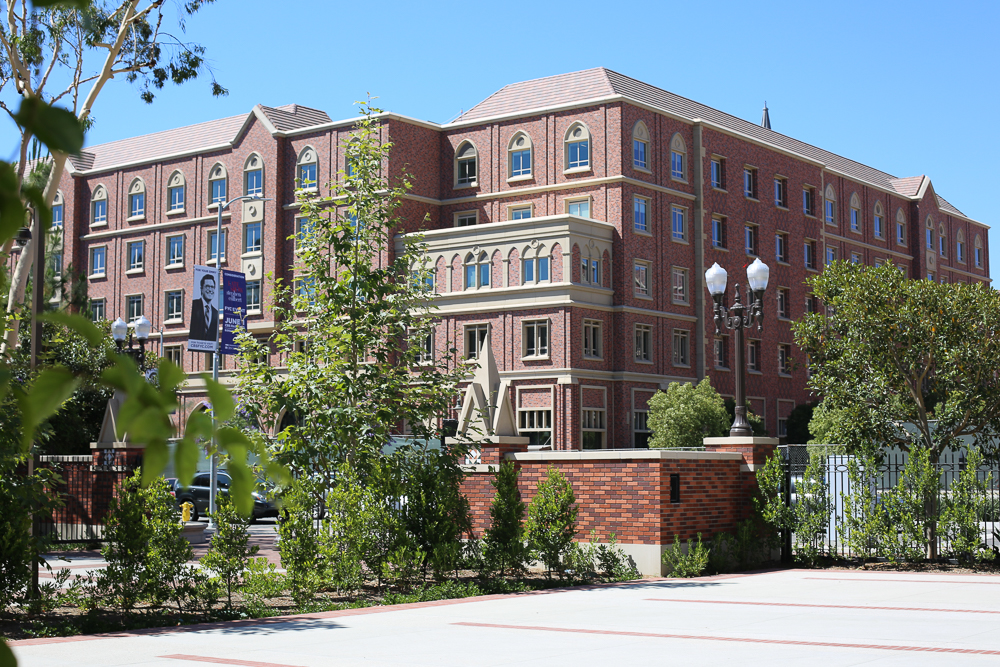 Just a year after its opening, the USC Kaufman School of Dance is set to welcome a new neighbor this fall: the USC Village. The $700 million retail and residential project is set to open in August, in time for incoming students to move in and returning students to explore as the school year begins.
A warm welcome, with song and dance
USC Kaufman BFA students along with students from USC Dramatic Arts and the Thornton School of Music will perform in the grand ribbon-cutting celebration; three classes of dance majors will welcome the Village into the university community with a performance set to live musical accompaniment.
"I'm really excited to have the opportunity to perform for the opening of the USC Village. It will be such a special day and [performing] will make it pretty memorable," said USC Kaufman junior Rachel Walton.
Creating a Trojan community
Being part of the opening festivities is not the only way dance students will get involved with the new development; a few members of USC Kaufman's newest freshman class will occupy some of the 663 housing units; and some upperclassmen are slated to work as Resident Assistants in the Village's residential colleges. The students will be able to move in just in time for the school year's launch.
"Being part of a staff team that gets to create a community from scratch is something so unique to USC," said BFA dance major Jackie Schiffner, who will be an RA at the Village this fall. "We get to decide what we want our programming centered around and what themes we want to bring into our residential education activities. Not to mention, we're in a pretty great location."
Only a few steps away from USC Kaufman (just across Jefferson Boulevard), the Village will function as a lunchtime retreat, a fitness resource, and a grocery and errand center for dancers on a tight schedule. Aside from the 2700 beds it adds to USC Housing, it will host up to 30 retail tenants, from Target and Trader Joe's to local franchises founded by university alumni.
"This event is going to be exciting to say the least," says Christian Vincent, the USC Kaufman faculty member who is choreographing the ribbon-cutting performance. "It's going to show a whole different side of the dance department, as it's unlike anything the Kaufman BFA students have done before, combining various forms of dance in a way that really demonstrates the breadth of the students' capabilities. This celebration is inclusive of so many different departments, and that collaboration speaks to the very nature of the USC Village – it's really about the student body coming together."
---
By Celine Kiner