Student Blog: Academic opportunities at USC
September 21, 2021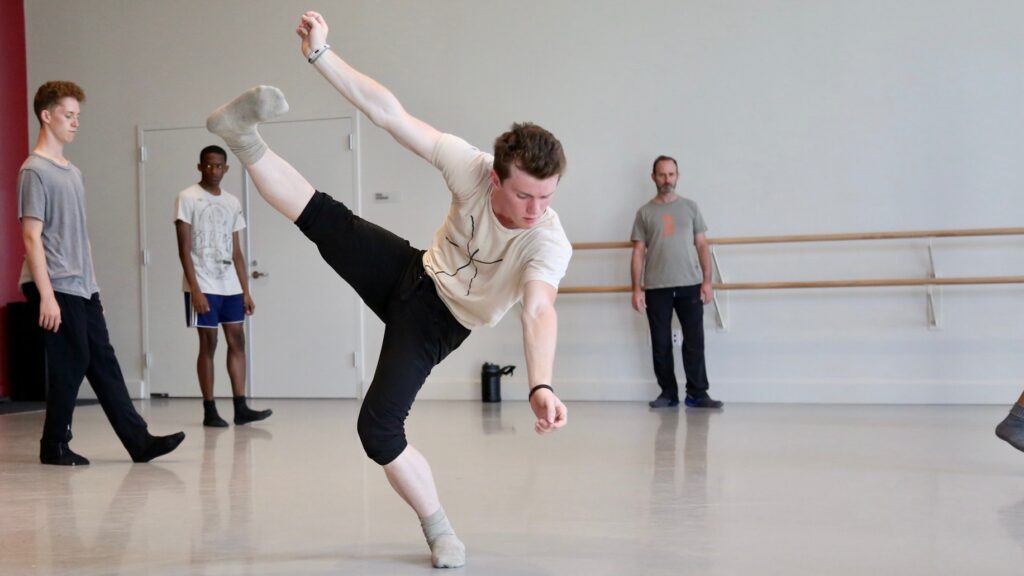 Functioning as a conservatory within a university, USC Kaufman enables its students to investigate other areas of academic or artistic interests within one of the world's leading research institutions. With this in mind, I eagerly walked into classes on my first day of college. I knew that I had the chance to explore other academic opportunities while still receiving impeccable dance training. However, I did not know how much my classes outside of USC Kaufman would impact my artistic and personal development.
General Education
Just like every undergraduate student at USC, BFA students must meet the university's general education requirements prior to graduation. The USC General Education program aims to provide USC students with necessary skills to develop a foundation for lifelong learning. These requirements are broken down into categories that can be fulfilled by taking a wide range of classes across campus.
While the BFA schedule is busy, I have had the opportunity to take classes that have enriched my college experience. For instance, I took the class Exploring Ethnicity Through Film. We were assigned movies to watch which would then prompt our lecture topics and class discussions. While some films were lighthearted and spirited, others presented controversial topics that required critical engagement. In this class, I was able to analyze the way I perceive films and how I communicate personal experiences. Since this class was open to all USC undergraduate students, I was also able to connect with other students outside of USC Kaufman as well. This allowed me to hear the perspectives of others that I wouldn't have otherwise. Overall, I believe that the knowledge I acquired from this class has carried over into my dance practices. It has helped me become more aware and empathetic as a dancer.
Pursuing a minor
Before coming to college, I developed an interest in the biological sciences. I knew that I wanted to foster this interest coming into USC, but I didn't know exactly how. Thankfully, with the help of my academic advisors, I came to discover my minor, the Biology of Human Movement in the USC Dornsife College of Letters, Arts and Sciences. This minor offers students a comprehensive understanding of the biological mechanisms that drive human movement. As a dancer, I knew I had found the perfect fit for me.
Beginning my second year, I started taking prerequisite classes so that I could complete this minor before graduation. Luckily, these prerequisite classes also counted toward my general education requirements. After finishing precalculus and standard biology courses in my junior year, I was able to take classes in exercise physiology and biomechanics. These courses put my accumulated knowledge into practice.
In one of my laboratory experiments, I performed a cardiovascular fitness test to collect and analyze my own data. From there, not only was I able to observe and replicate graphs that I had previously studied, but I was also able to experience the interconnections between science and movement. One of my most notable academic feats was my final project for my biomechanics class. In this project, my partner and I used multiple computer software programs to digitize two athletic kicks in order to investigate how similar movements can be achieved by using different movement kinetics. As I begin my senior year, I look forward to the potential career pathways my minor could lead to.
Artist Scholars
We, as BFAs within the school, have helped to coin the term "artist scholars" since USC Kaufman is unique in that it combines rigorous dance training with robust academic coursework. This combination is what helps drive the process of developing hybrid dance thought leaders that are capable of taking The New Movement out into the world. Since coming to USC Kaufman, I can stand as a witness to the ways in which my academic studies have infiltrated my dance practices and vice versa. For me, dance has become just as cerebral as it is corporeal. For that reason, I love it so much more.
---