All eyes on Forsythe's "Artifact," on display at Boston Ballet
March 3, 2017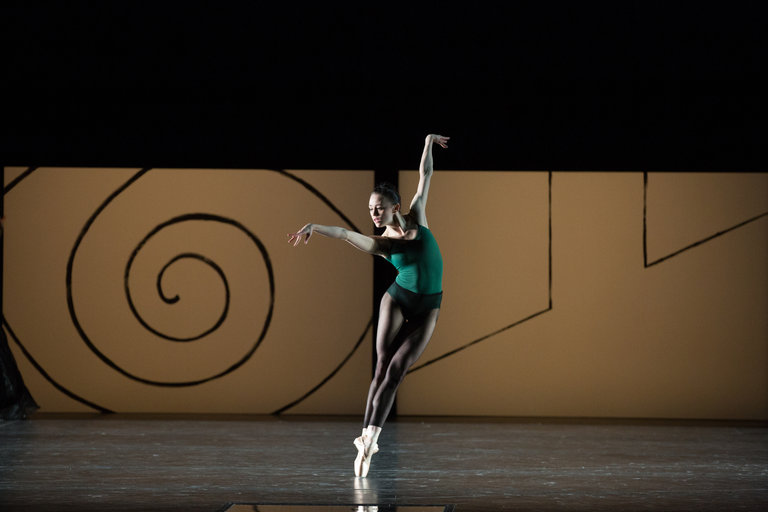 Currently on stage at Boston Ballet, William Forsythe's "Artifact" has received broad attention from the media.
The piece, which the world renowned choreographer and USC Kaufman faculty member designed in 1984 for Ballett Frankfurt, has gone through a process of evolution since its inception more than three decades ago.
"Artifact premiered within the time constraints but with one caveat: This was not by any means a finished work," wrote Forsythe in a statement found on the Boston Ballet's website. "Over the next 30 years any opportunity that presented itself to amend, revise or invent a section of the work that needed a less spontaneous relationship to craft, was taken. For example, this current production for Boston Ballet contains a complete new section in the last act of the work"
Staged by Forsythe's pupils Kathryn Bennetts and Noah D. Gelber, the display of "Artifact" at Boston Ballet represents a milestone in the quest for carrying the work of this legendary choreographer beyond its original context. The performance of "Artifact" launches a five-year collaboration between the Forsythe and Boston Ballet, the first American company to display a full-length work of his design.
The Boston Ballet's director Mikko Nissinen discusses the hypnotic experience of William Forsythe's "Artifact."
The media praises Forsythe's "Artifact"
In an article that recaps how the legendary figure of Forsythe is interpreted in different latitudes around the world, The New York Times's Roslyn Sulcas stresses a reflection around the impact of linguistic practices on the transmission of ballet tradition.
"'Artifact' was a manifesto of Mr. Forsythe's intent to investigate and extend the boundaries of ballet technique and conventions, and it is still an ur-text in his oeuvre… While Mr. Forsythe created works for important international ballet companies in the 1980s and '90s, the scope and extent of his work — from Neo-Classical pure dance to highly theatrical, text-based pieces — has remained relatively unknown to American audiences," wrote Sulcas.
WBUR's Lawrence Elizabeth Knox interviewed Mokko Nissisen, director of Boston Ballet and described the impact that working hand-in-hand with Forsythe will bring to both the company's dancers and its audiences.
"Nissinen described Forsythe's long-term partnership with the company as an 'absolute luxury.' Not only will the dancers be able to learn from the master himself, they will have the opportunity to develop and refine Forsythe's particular choreographic style over time," highlighted Knox.
For Dance Magazine, Kristyn Brady interviewed William Forsythe's pupil and "Artifact" stager Kathryn Bennetts, who has performed his choreography for more than 30 years.
"I've heard a lot of people say that ["Artifact" changed their lives]. The piece is just a monster in its importance… Audiences are transported, even overwhelmed, by the enormity of Artifact. It ends with a bang, after which the audience tends to sit in silence for a minute," said Bennetts during the interview.
---