USC Kaufman student performs in William Forsythe premiere at The Shed
October 28, 2019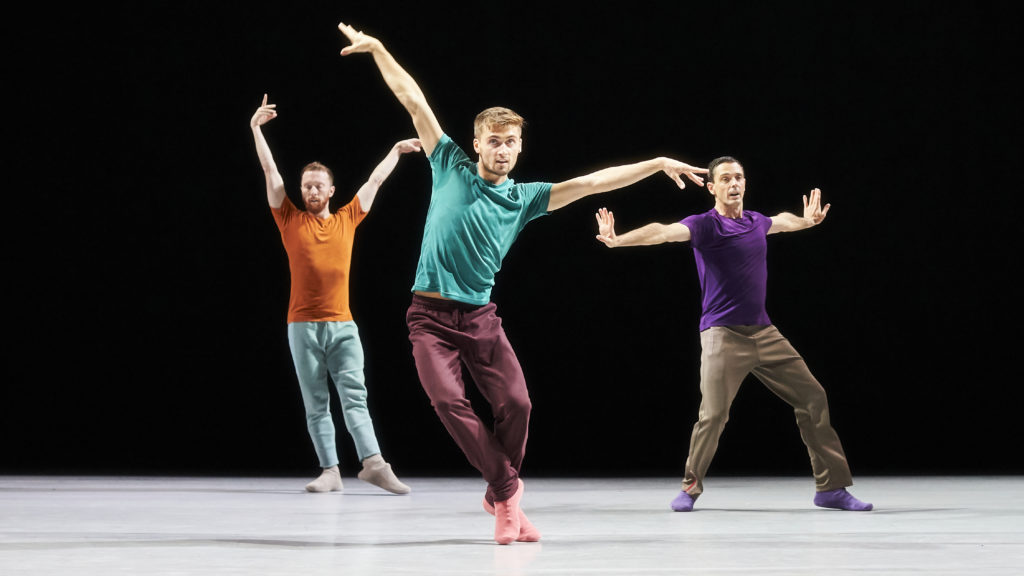 This month, USC Glorya Kaufman School of Dance student Jake Tribus (BFA '20) traveled across the country to perform in the New York City premiere of William Forsythe's ballet, "Seventeen/Twenty One." The piece was created for Forsythe's program, "A Quiet Evening of Dance," which was co-commissioned by The Shed in New York and Sadler's Wells in London. The program was first performed at Sadler's Wells Theatre on Oct. 4, 2018.
Preparing for the premiere
Only a few weeks before the first performance at The Shed's Griffin Theater, an opportunity arose for a dancer to join Forsythe's cast. Forsythe knew Tribus would be a fit for the role—and capable of handling the condensed timeline for learning the ballet.
Soon after accepting the job, Tribus flew from Los Angeles to New York to join rehearsals. Then on Oct. 11, he took the stage for the premiere, where he performed alongside professional dancers including Rauf "RubberLegz" Yasit. Yasit recently worked with USC Kaufman BFA students, setting his piece "Vortices" for the upcoming Fall Dance Performance.
"As a Professor of Practice and Artistic Advisor at USC Kaufman, Bill has worked closely with Jake for over three years now. He knew Jake would be well-suited to this particular challenge," said USC Kaufman's Vice Dean and Artistic Director Jodie Gates. "With world-renowned faculty members, students at USC Kaufman have the unique opportunity to make important personal and professional connections with industry leaders on a daily basis. Through these connections, our students are able to be considered— as Jake was— for amazing dance opportunities."
An experience to remember
Gates attended the premiere on Oct. 11, as well as the second performance of the program on Oct. 12. "I was so impressed with the evening of dance choreographed by Bill and excited for Jake. I had to attend the following evening," she said.
For Tribus, this experience was nothing short of special.
"I am so honored Professor Forsythe asked me to be a part of his cast for the premiere of 'Seventeen / Twenty One,'" he said. "After working with him and learning his repertory over the past few years at USC Kaufman, I felt familiar enough with his process and style to jump into the quick rehearsal timeline for the piece. Still, nothing could have prepared me for the excitement of actually taking the stage for the premiere of a William Forsythe work."
William Forsythe's "A Quiet Evening of Dance" took place Oct. 11-25, 2019. For information on future performances and programs at The Shed, visit theshed.org.
---