Announcing Fall 2023 Repertory
September 26, 2023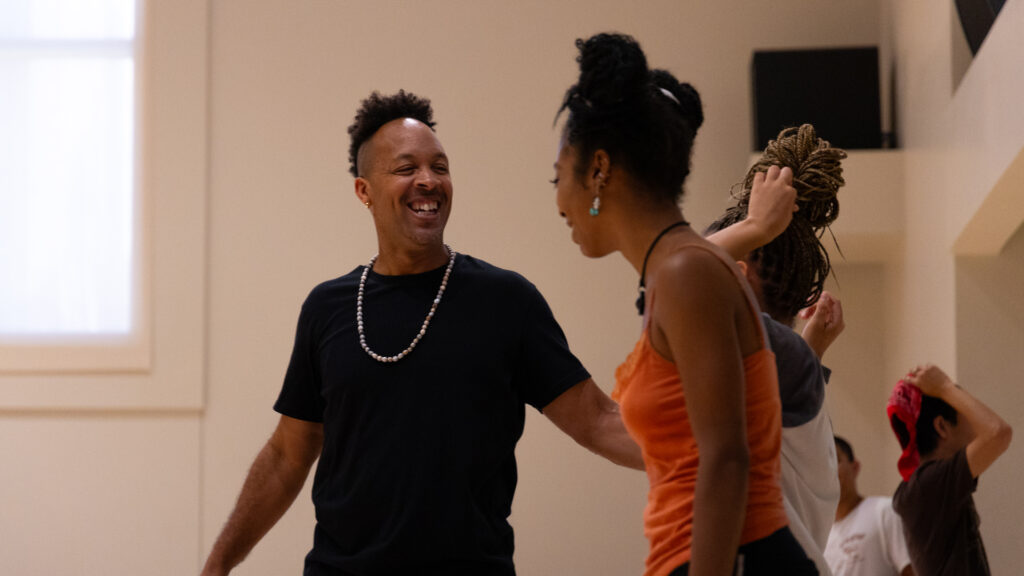 The USC Glorya Kaufman School of Dance is a center of immense artistic promise. Each semester, BFA students from all four cohorts have the opportunity to work with the school's world-renowned faculty and Artists in Residence on new and existing repertory. This fall, USC Kaufman is proud to welcome and share the work of seven choreographers. They will stage each of their works at the Bing Theatre for an end-of-semester showing, November 30–December 2. Excerpts from these works will also be shown at the Fall 2023 Works in Progress showcase over Trojan Family Weekend.
Fall 2023 Repertory
The Class of 2027 will collaboratively work with Artist in Residence Spenser Theberge on a new creation. The Class of 2026 is exploring the creative process of Artist in Residence Marjani Forté-Saunders, which exemplifies her choreographic voice.
Under the guidance of Associate Professor of Practice d. Sabela grimes, the Class of 2025 will work on a new creation that will debut at the Hip Hop 50 Festival. The Class of 2024 will have the opportunity to embody an excerpt of Jiří Kylián's Forgotten Land. Faculty Artist in Residence Fiona Lummis will be staging this celebrated work. Additionally, they will reprise their work on Claude and Alfred Mann Endowed Professor of Dance Kyle Abraham's Five Minute Dance.
In addition, all four cohorts had the opportunity to audition for three new works at the semester's beginning. These are creations by both new and returning USC Kaufman choreographers.
As such, Faculty Member Jason Rodgers will be showcasing his artistry through a new tap piece. Artist in Residence Caili Quan will be joining the BFA students later in the semester to choreograph a new contemporary ballet. Lastly, Artist in Residence Tyce Diorio will be curating Balkan Beat Box. This new jazz-inspired work pays homage to the convergence of diverse identities in the vast realm of dance and the rich tapestry of movement that unites us all.
Visiting artists to USC Kaufman are supported in part through generous funding from The Choi Family Artists in Residence Fund. Additional support for visiting artists provided by Katherine and James Lau.
---
By Arjun Kochhar (BFA '25)