A/Part To/Gather Dance Festival
November 1-13, 2020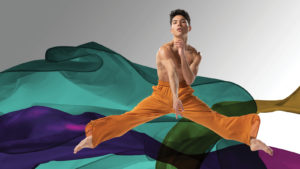 November 1 – 13, 2020
Join us as we gather virtually and celebrate different facets of dance. This innovative festival will include presentations of student and faculty choreography, student dance films and projects, as well as our biannual Elective Experience performance. Plus, enjoy new works by Artist in Residence Hope Boykin, faculty member Moncell Durden, guest artist Francesca Harper and faculty member Saleemah E. Knight.
November 4 | Senior Spotlights (invite-only)
November 9 | Elective Experience
November 11 | Senior Spotlights (invite-only)
Schedule subject to change. *Co-presented by USC Visions and Voices. A/Part To/Gather is part of the 25th Annual Los Angeles Times Festival of Books, a month-long series of virtual events presented in partnership with USC.
View all events