BFA students close academic year with Spring Performance
May 12, 2016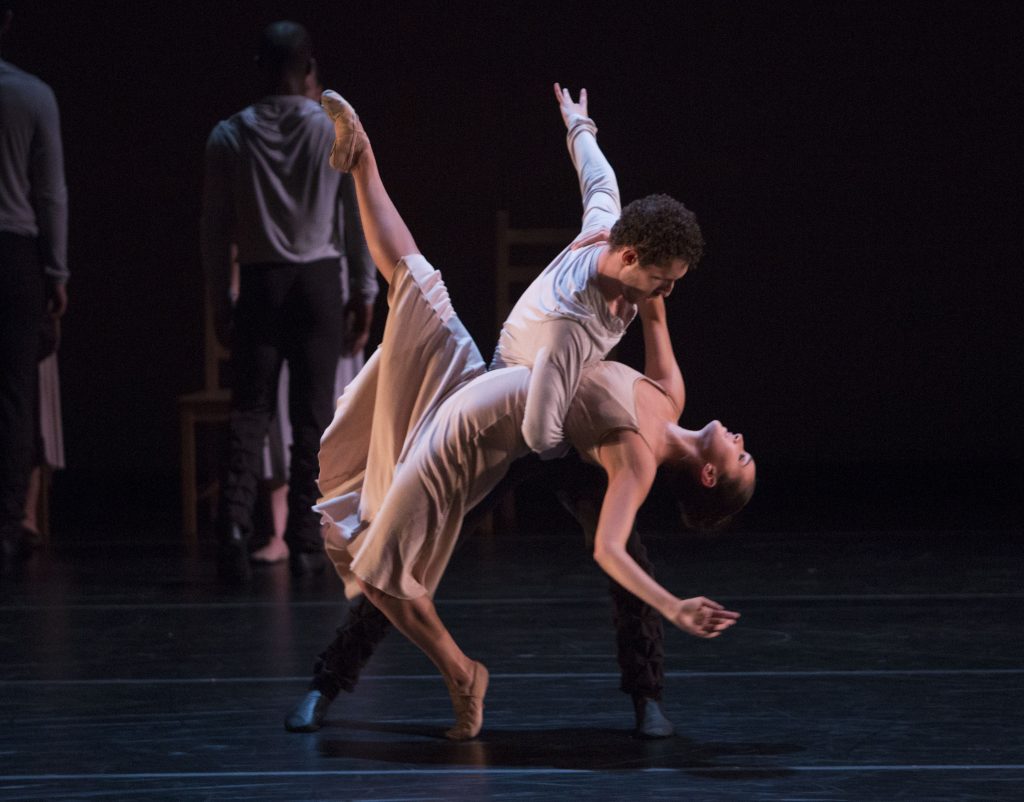 The Spring Dance Performance, held April 28 at the Bing Theatre, marked the end of the first academic year for the inaugural class of USC Glorya Kaufman School of Dance. A crowded theater full of faculty, family and friends gathered to celebrate the students' progress and artistic accomplishments.
"This is the second performance that I have seen, and tonight I saw vast improvement," said Lisa Yamashita, mother of BFA freshman Megan Yamashita. "The quality of the pieces was exceptional."
Representing The New Movement
With the goal of capturing the school's diverse curriculum, the performance, directed by faculty members Patrick Corbin and Jackie Kopcsak, featured a wide-ranging repertory. On stage, students showed versatility in adapting to different musical genres; from the melancholy melodies of Igor Stravinsky's classical choral score, to d. Sabela Grime's funky, upbeat soundscape inspired by musical traditions of the African diaspora.

USC Kaufman Spring Dance Performance | Photos by Rose Eichenbaum

The first part of the evening was devoted to significant neoclassical works of dance, with excerpts from classics such as Jirí Kylián's "Symphony of Psalms" (1978). In the piece, somber ensembles of eight men and eight women embodied forms that conveyed stoic reverence and stilted emotions.

The energy on stage then exploded when students danced excerpts from faculty member William Forsythe's "In the Middle, Somewhat Elevated" (1987). In a series of daringly athletic duets and sumptuous a-balletic solos en pointe, the dancers moved between carved, classical forms and pedestrian exchanges.

The first half of the show concluded with "Ritual to the Sun," the third act of Martha Graham's modern masterwork, "Acts of Light" (1981). In golden unitards, the freshman shone brightly as they tackled the technically demanding piece with artful ease.

The second part of the night showcased the choreographic voices of today, and opened with Alejandro Cerrudo's contemporary work "Lickety Split" (2006). In three duets, dancers portrayed the multifaceted tensions of human relationships through precise exchanges of movement.

The evening concluded with the premier of faculty member d. Sabela Grimes' "Ritual Embrace." To the soundtrack Grimes' bespoke beats, dancers blended contemporary, hip-hop, and street dance forms. In the final moments of the performance, dancers broke the fourth wall as they danced off stage and down the aisles, clapping to thumping gospel tunes together with an enthusiastic audience on its feet.
---
Justina Gaddy and Maria Rodriguez