Press: CBS 2 News LA features USC Kaufman BFA junior
December 1, 2017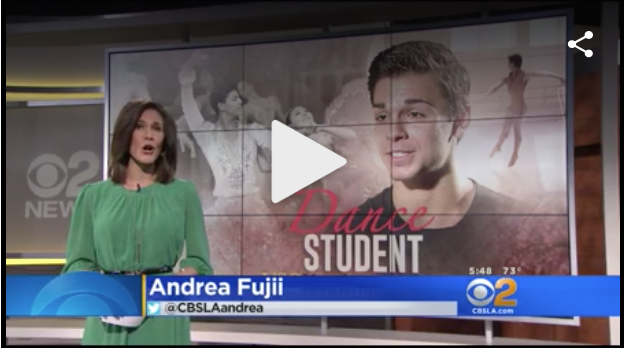 CBS 2 News Los Angeles featured USC Kaufman BFA  junior and member of the inaugural class, Paulo Hernandez-Farella. The report by Andrea Fujii highlights not only Paulo's talent and aspirations, but the facilities and opportunities unique to USC Kaufman that led them to pursue their artistic and academic goals here over all other dance programs across the country.
"I wanted the top two," Hernandez-Farella said. "I only auditioned for the USC Glorya Kaufman School of Dance and I only auditioned for Juilliard."
Take a look at the full clip on CBS 2 News.