Giving Back: Cultivating Excellence and Accessibility through the USC Kaufman Scholarship Fund
June 23, 2021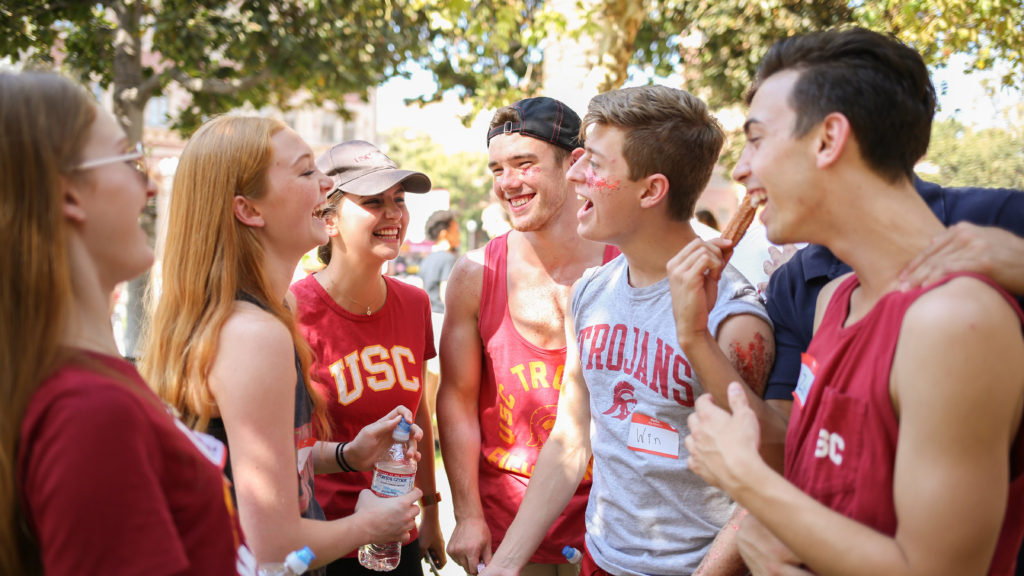 As we look ahead and assess the successes and challenges of the past year, we turn our focus to what has always been one of our School's highest priorities: strengthening the USC Kaufman Scholarship Fund so that students' decision to attend USC Kaufman and take advantage of all the School has to offer are not hindered by financial barriers.
Why support scholarship
The rewards and impact of scholarship are many. One of the highlights of the academic year is USC Kaufman's annual scholarship luncheon celebrating scholarship recipients and their supporters. At this year's virtual event held in April, USC Kaufman Board of Councilors member Bryn DeBeikes and her husband Richard shared why they decided to support scholarship at USC Kaufman. "We truly believe the heart of the Trojan family is the diversity it provides. Socioeconomic diversity, ethnic diversity and educational diversity. Seeing the tangible result of this fine young student, grown in stature and confidence over these few years is something I will always cherish."
This sentiment was echoed by USC President Carol L. Folt, who also spoke at the event, "A USC education should never be a question of money. It should always be about passion, talent and hard work."
Fellow USC Kaufman Board of Councilors member Debbie Felix and her husband Michael also support scholarship at USC Kaufman and have shared the importance of giving back. "As a first-generation college student, I relied upon scholarship from generous Trojans. USC has transformed the lives and opportunities for our family. We felt compelled to pay it forward," Debbie and Michael Felix said. "We developed a true love for dance through our two daughters who performed and competed for over 15 years. They also had the honor of representing USC as Song Girls. We believe there is no better way to support the USC Glorya Kaufman School of Dance than to provide a similar opportunity to a deserving, talented student through scholarship."
The impact of scholarship
The impact of scholarship on students is profound. Many of our students shared that without the scholarship support, they simply would not be able to attend USC Kaufman. Some noted how scholarship helped them focus on their artistry while at school. Others described how scholarship encouraged them to develop as creative artists. To hear directly from USC Kaufman students and alumni on how scholarship has impacted them, please enjoy this video.
As we emerge from a health crisis, the donor supported USC Kaufman Scholarship Fund is more important than ever in ensuring access for current and prospective students. We know this year imposed unforeseen and potentially dire financial hardships on many of our students and their families. And, as a performing arts school, we were not immune to the challenges of the pandemic either; when classes went online, enrollment in dance electives by other USC students decreased dramatically, resulting in decreased revenue.
To learn more about how you can support the USC Kaufman Scholarship fund, please visit kaufman.usc.edu/support. Make a gift by June 30, 2021 and help us make our fiscal year-end goal.