"He's Back" – Dance Magazine interviews William Forsythe
January 17, 2017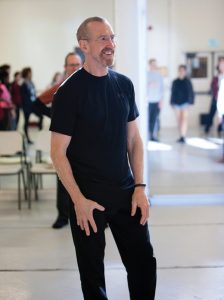 Dance Magazine's Jennifer Stahl interviewed acclaimed choreographer and USC Kaufman faculty member William Forsythe for the magazine's January 2017 issue. In the article about his return to the United States, Forsythe shared his views on contemporary ballet and explained how working with the USC Kaufman students contributes to his personal artistic work.
"The USC students are like my lab. They learn the work, and also how I'm making the work. I really enjoy teaching, telling them everything I know about the subject." said Forsythe.
Read the article on Dance Magazine.