Day of SCupport 2019
April 22, 2019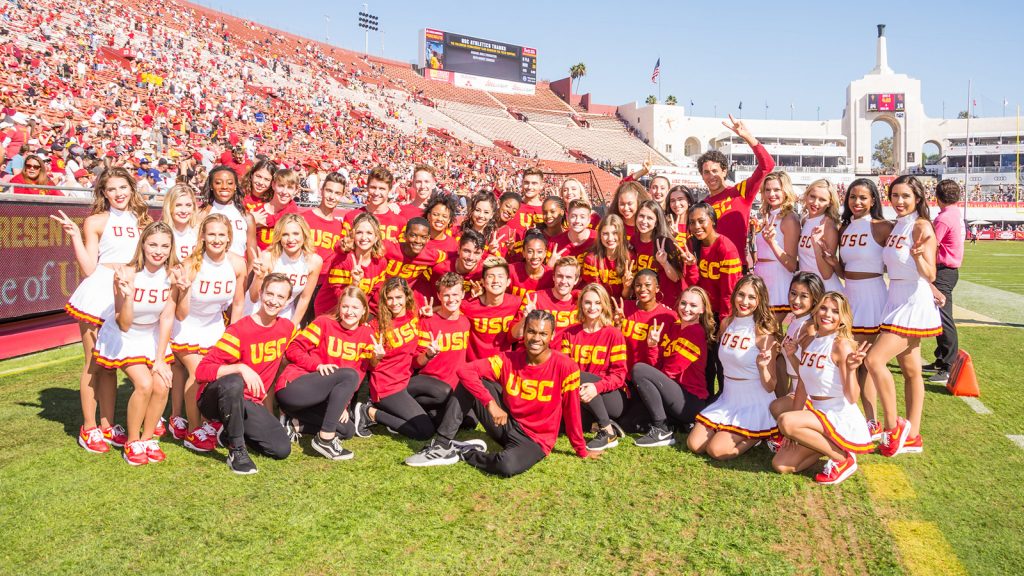 May 4 is USC's annual day of giving, commonly known to the Trojan Family as Day of SCupport. It's a campus-wide fundraising initiative where alumni, parents, and friends join together to give back and share what they Fight On for (or as we like to say, Dance On)! This year, we encourage Trojans and dance enthusiasts alike to invest in our extraordinary artist scholars by helping us raise $5,000 before midnight on Saturday, May 4, 2019.
Participate. Share. Inspire. Together, we're advancing the USC Glorya Kaufman School of Dance.
USC Kaufman Scholarship Fund
Your donation to the USC Kaufman Scholarship Fund provides important financial assistance for our incoming and current cohort of students who demonstrate the highest level of excellence across academic and artistic disciplines.
"Scholarships truly change lives–including mine. I wouldn't be at USC preparing to graduate with a Bachelor of Fine Arts in Dance degree, a minor in Nonprofits, Philanthropy and Volunteerism and continuing my Master's work in Public Policy if it weren't for the scholarship support I received as an incoming and current student at USC Kaufman. I take this generous investment to heart, knowing that it has directly shaped my journey as an emerging artist." -Paulo Hernandez-Farella, BFA '19