Donor Profile: Meet Robin Robinson
October 22, 2018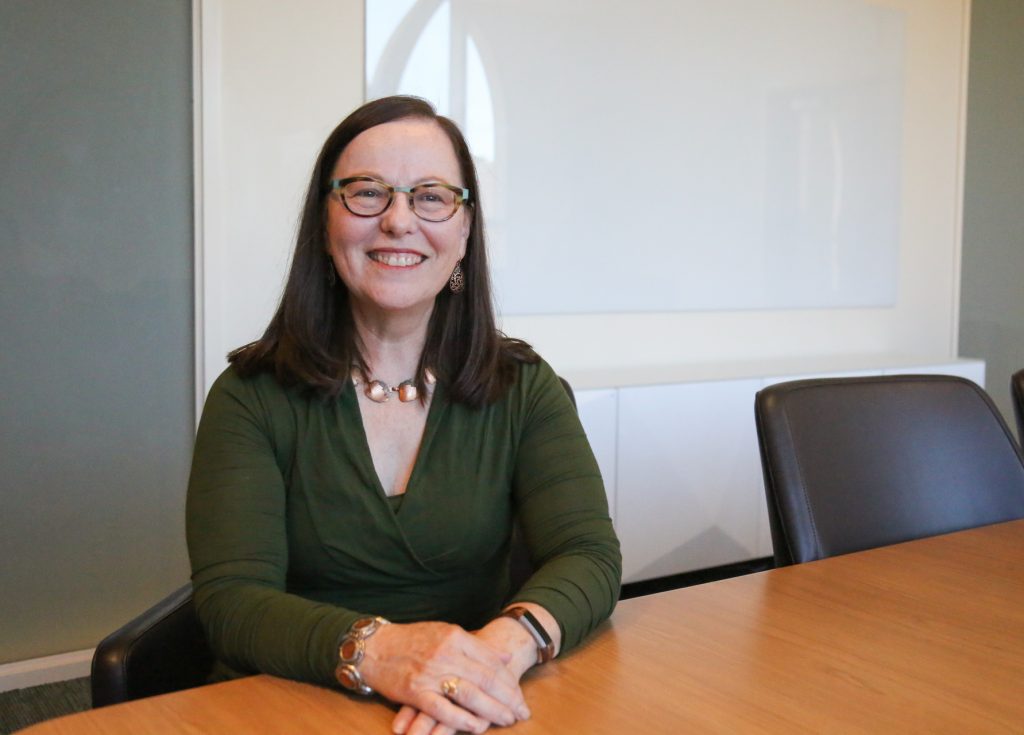 Robin Robinson is an enthusiastic dance advocate, USC alumna and California native whose love for dance dates all the way back to age three. Read more about Robinson in the Q&A below.
When/how did you develop your interest in dance?
My grandmother, Eleanor, introduced me to dance when I was just three years old.  I took ballet and tap at a Women's Club and soon after studied ballet with Yvonne Cusack with the Royal Academy of Dance, London for many years. Under Yvonne's direction, we had live accompaniment for every ballet class, which inspired me to take piano lessons in addition to my dance studies. Yvonne was a wonderful mentor who took me to the Shrine Auditorium for my first professional ballet performance. Many years later I was able to take her to the 25th anniversary of the Joffrey Ballet at the Dorothy Chandler Pavilion. This particular night was and still is very special to me. It was the first time I saw an audience throw flowers to the stage while dancers were taking their bows. A moment I'll never forget.
Dance later followed me to high school and college, where I learned the techniques of belly dancing and continued taking other dance styles recreationally. Upon graduation, I worked for a dance retail store and within a year I had bought it. It was enjoyable working with dancers from first time baby ballerinas through professionals for 23 years.
How did you first become involved with USC Kaufman?
As an involved USC alumna with a deep interest in dance, I remember being so excited to take a hard hat tour of the Glorya Kaufman International Dance Center. This was back in 2015 and offered as part of an event hosted by USC Associates where I am a member. I continued to follow the construction progress and requested to receive announcements involving the new school.
What is your most memorable USC Kaufman experience?
During the school's first year in operation, I attended a USC Kaufman performance at the USC Bing Theatre. I remember being in awe of the students sliding across the stage while on pointe. This was the first time I had seen dancers do this. Ever since, I've attended many USC Kaufman performances and continue to be blown away.
In your opinion, what makes USC Kaufman shine in comparison to other dance conservatories/college dance programs?
I knew what dance could be on the college level and was thrilled to learn of USC Kaufman. The cross-collaboration and interdisciplinary coursework that takes place here is beyond anything I've seen in a college dance program. In a way, it answers the question "what's next after a professional dance career?"
How are you connected with USC Kaufman now?
After taking the hard hat tour, I was intrigued by all the possibilities and opportunities to support the school. In 2017, I was thrilled to be able to join the Founder's Circle by endowing a scholarship at USC Kaufman.
What inspires you to support the arts and dance specifically?
My parents taught us how important it was to give back by creating an endowed scholarship fund at USC Leventhal. During my years as a dance retailer, I created the Accent on Dance Scholarship at a local high school for seniors seeking a career in the dance profession. It was exciting to think of continuing that support at the university level. Given my interest in the art form, my career in the dance world, and remembering my grandmother, it seemed appropriate to continue that legacy by supporting talented young dancers.
Interested in learning about endowed scholarship gifts to USC Kaufman? Contact USC Kaufman Director of Advancement, Patrick Morrow.