Faculty Q&A with Tiffany "Jimini" Bong
September 7, 2016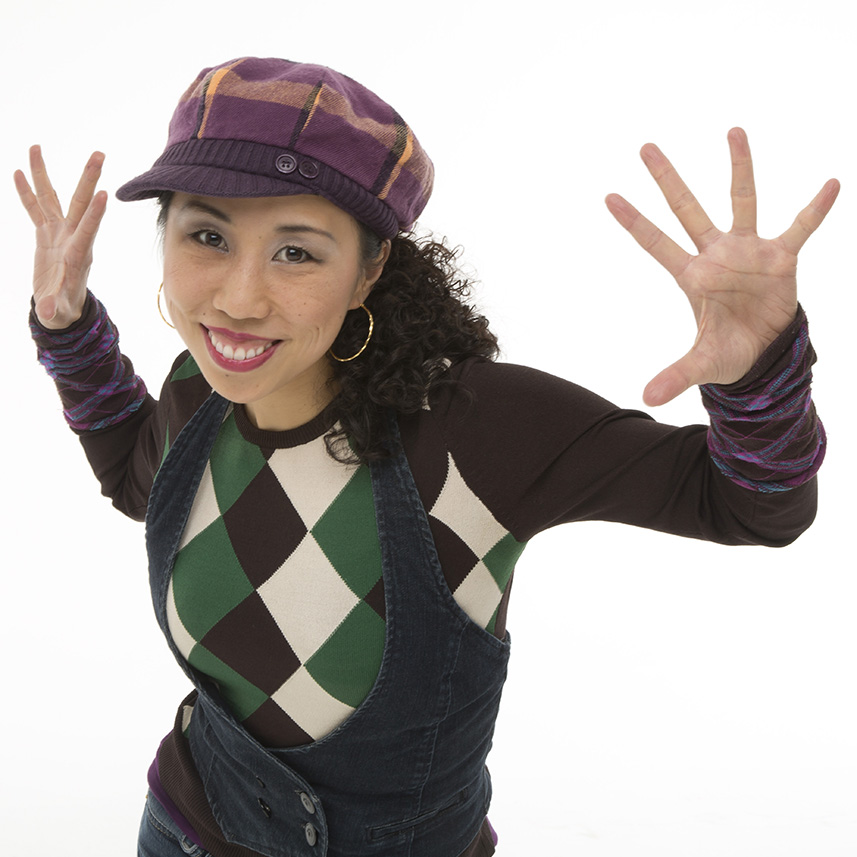 Faculty member Tiffany Bong joined USC Kaufman this fall. She is experienced in various styles of hip-hop and has used this dance form as part of her nonprofit outreach work. Bong currently teaches non-major dance students. 
What drove you to street dance?
It started in San Francisco when I was in the sixth grade at a very traditional school without any connection to street culture. One day, a dance assembly visited the school and danced hip-hop during the last five minutes of the performance. I can still recall the movements the dancers did. That weekend, I bought my first cassette tape and then my parents got cable TV so I was able to see street dance videos for the first time. I hid myself in my room, locked the door and danced.
In high school, I was really into baggy pants and bright colors but I was still a secret dancer by the time I got to college. I majored in psychology and I took dance classes on the side. I ended up majoring in both, learning ballet, modern and jazz … but there was no street style in the curriculum.
On graduation day, while everybody was partying, I came back to the dance studio and my teacher asked, "Why are you here?" I had a feeling that one day I would teach hip-hop at a university so I replied, "I'm gonna be back. I'm gonna be teaching hip-hop." Fast forward, 15 years later, here I am.
How would you describe the evolution of hip-hop in pop culture?
For a long time, hip-hop dancers were fighting for the authenticity of our culture because it was common for commercial studios to label anything that was new as hip-hop.
When pop music came and partial hip-hop dancers were hired for choreography, the style suddenly began to change to "hip-pop," even though plenty of that dance didn't have genuine hip-hop roots.
There is now a better understanding of the difference between commercial dance and authentic hip-hop dance. Very often now, you see that studios specify hip-hop as popping, breaking, locking, free style… which are actual hip-hop variations, and they have another category for "commercial dance" or "choreo style."
Hip-hop is at a very interesting stage now. It's developed to a point where it's considered an equal art form to other established dance styles, yet the people who created it are still alive.
What role do you want to play in the history of hip-hop?
Hip-hop originated in the U.S. and the city of Los Angeles was a big protagonist. This is the best place to build its legacy because many of the originators are still here. I want to be able to honor the "OGs," which is how we call the pioneers, and involve them in writing the history of hip-hop before their time has passed. I want to participate in placing USC Kaufman at the forefront of the style and create references for other schools to see.
What has been the impact of your outreach work?
My nonprofit work led me to work at different schools and to become a master teaching artist at The Music Center in Los Angeles. When I was working with different schools, I realized that I could not meet the high demand, so I created UniverSOUL Hip Hop, where artists learn how to teach and then expand their knowledge to others.
I've also been involved with an international organization called Culture Shock, which is a hip-hop dance nonprofit that taught me that dance can change lives. I've worked with adults who suffer from Alzheimer's disease and I've seen how dance helps their bodies react positively. I've worked with teenagers who have been through drug abuse, pregnancy or living away from home, and seen that through hip-hop they deal with their problems because it serves them as a tool to stay centered. I've worked with people who received the diagnosis of "psychotic" and, after they start dancing, they are able to socialize normally again. There are no labels in hip-hop. You come as you are.
What do you want non-major dance students to learn from your class?
I want to introduce them to the culture of hip-hop, so part of the course work involves going outside USC into the city and attending "open sessions," where they'll see real hip-hop "cyphers" with DJs setting the atmosphere. I want them to experience the adventure of this dance and reflect on those off-campus experiences.
What's does the "Jimini" part of your name mean?
Getting your name is a big event in hip-hop. It's the moment when you fully become a street dancer.
I'm originally from San Francisco but I really studied hip-hop when I moved to L.A. One day, when I went back home for the holidays, I found that the famous DJ Apollo was playing there so I went to the club and I danced my heart out. Apparently, I was getting attention because the emcee suddenly asked me, "What's your name?" I answered, "Tiffany" and he heard it as "Jimini." For the rest of the night, the emcee was giving props to someone named "Jimini" and I didn't know he was talking about me. Back in Long Beach, as I was telling this story to the community, an OG said, "That's a good name for you. Jimini."