USC Kaufman hosts Fall 2021 welcome events
August 17, 2021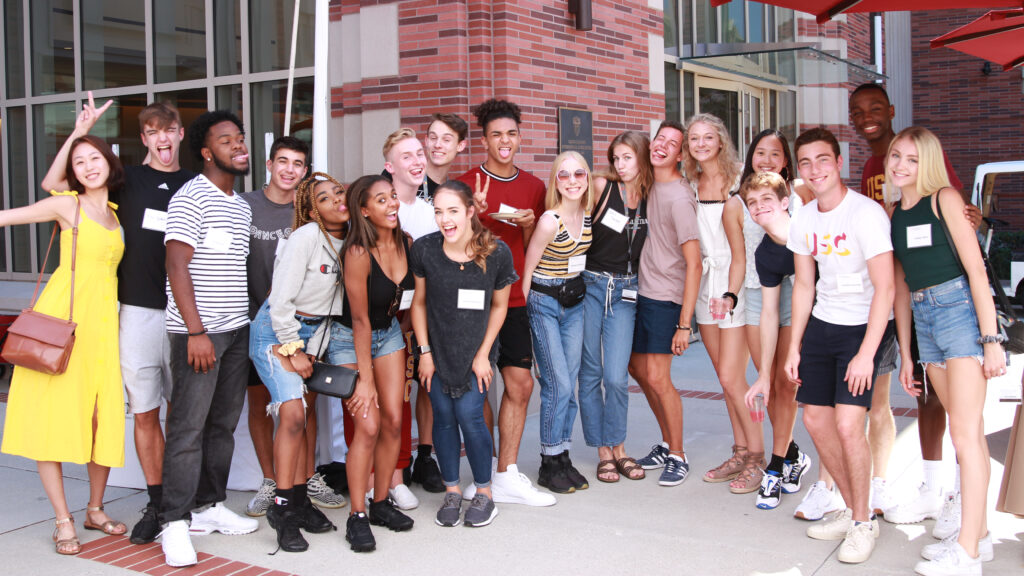 To kick off the new school year, the USC Glorya Kaufman School of Dance hosted a variety of events in tandem with the greater university's Welcome Experience. The Welcome Experience is a six week schedule of programs intended to support students as they acclimate to the new year. Welcome Experience events will take place through October 2.
USC Kaufman Launch
As part of the USC Kaufman Launch, the Class of 2025 had the opportunity to attend an introduction to Diversity, Equity and Inclusion at the School of Dance held by Associate Professors of Practice Patrick Corbin and d. Sabela grimes. Freshmen also had the chance to engage with Tanya Odom, a global consultant and civil rights thought leader, in an informational session called Community Conversations.
On Thursday, August 19, first and second-year students attended a presentation on safety with the Operations Team. Plus, students also met with Dr. Kelly Greco, Assistant Director of Outreach and Prevention Services at Engemann Student Health Center, about mental health resources at USC.
On Friday, August 20, all BFA students learned about faculty expectations from Jackie Kopcsak, Associate Professor of Practice and Assistant Dean of Faculty at USC Kaufman. Then, Dr. Marisa Hentis, Instructor of Clinical Physical Therapy and Dance, addressed students regarding their overall wellness at the School of Dance. Finally, the Operations Team presented on Operations procedures and policies.
Convocation and Meet the Dean
On Thursday, August 19, both the Classes of 2024 and 2025 attended New Student Convocation. USC President Carol L. Folt will led the celebration, which welcomed all incoming students on behalf of the USC community. Immediately following Convocation, first and second-year students also attended Meet the Dean with USC Kaufman Dean Robert Cutietta. This event, hosted by USC Kaufman's Advancement team, celebrated the new academic year with new students and their families.
Dance Party
On Friday, August 20, USC Kaufman hosted a Welcome Dance Party for BFA students at the Glorya Kaufman International Dance Center courtyard. The event was Hollywood themed. Students were encouraged to wear glitzy, gaudy and glamorous outfits.
Wellness Fair
Finally on Friday, August 27 and Saturday, August 28, all BFA students can attend a Wellness Fair at the Glorya Kaufman International Dance Center. BFA students will meet with a variety of specialists, including a physical therapist, occupational therapist, physician, psychologist and nutritionist. In addition, they'll be fitted for costumes and pointe shoes. Students can also participate in a mindfulness class, Pilates class and a holistic health and mental health advocacy group.
For more information about the USC Welcome Experience, please visit we-are.usc.edu/welcome-experience.