USC Kaufman receives $1 million gift to support artistic collaboration
January 21, 2020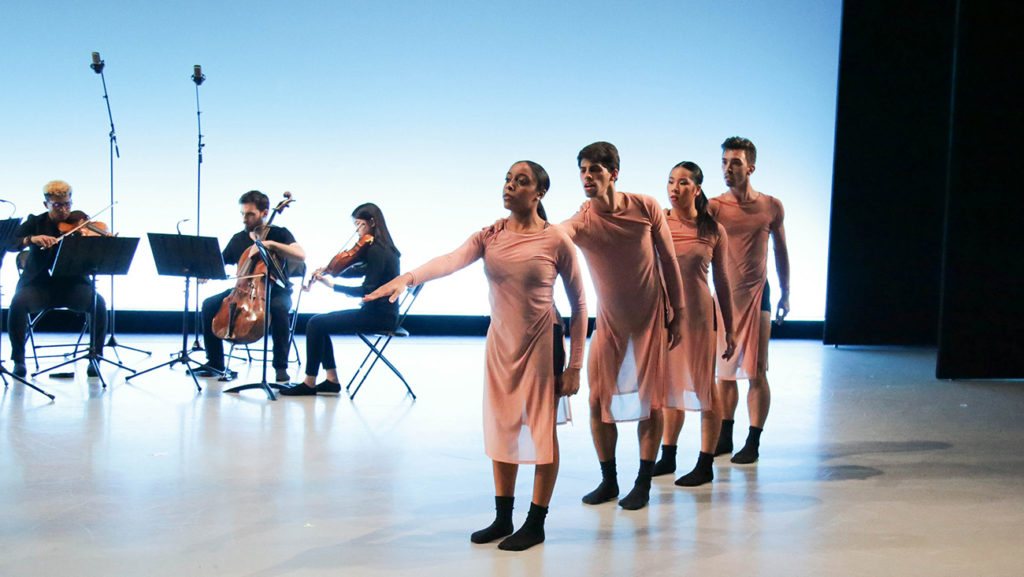 The USC Glorya Kaufman School of Dance has received a generous gift of $1 million from an anonymous donor. This gift will be used to create an endowment fund, which will support artistic collaborations between the USC Glorya Kaufman School of Dance and the USC Thornton School of Music. Not only is this gift an extraordinary legacy for the donor to leave the school, but the endowment will also generate funding for collaborations in perpetuity. Although USC Kaufman will administer the fund, it will benefit students and programs in both schools.
A history of collaboration
USC Kaufman and USC Thornton already have a history of successful collaboration. This fund will support the continuation of existing programs such as the annual Choreographers & Composers concert, a collaboration between dance and music students which yields an evening of new works. The collaboration assigns sophomore composition majors to small groups of sophomore dance majors. Each cluster then creates a short work that pairs live music and live dance for the concert stage. As the evening approaches, the creators are responsible for costuming, lighting and more.
Access to new resources
With access to new resources, the schools hope to establish additional programmatic collaborations in other areas such as popular music. USC Kaufman has already incorporated live music into its BFA program semester-end culmination performances. USC Visions and Voices' upcoming Paul Taylor Celebration will also present an additional opportunity for the two schools to collaborate.
"While music and dance are naturally complementary, it is when they are created and performed together that they can greatly enhance the educational impact of both. However, it takes more than a will to bring together these two, often different, cultures. This gift will provide the impetus for meaningful partnerships to emerge for the entire future of both schools," said Dean Robert Cutietta.