Having a Traditional College Experience
August 22, 2022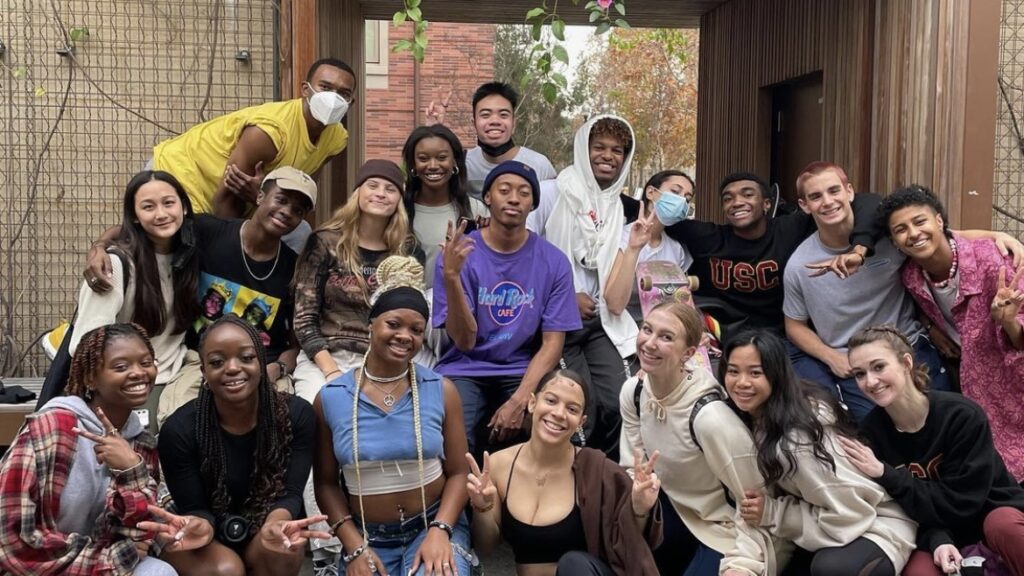 My experience as a student at USC has truly been incomparable to all other experiences throughout my life. Having the opportunity to pursue a BFA at USC Kaufman has given me constant inspiration and joy. My experience has been enhanced greatly through the ability we have to maintain aspects of a traditional college experience as well.
Opportunities to collaborate
During my first year at USC, I met some of the most talented, creative, kind, and intelligent human beings. What mesmerized me was how easy and fun it is to collaborate with other USC students, not just within Kaufman. USC is home to a tight knit community of artists willing and eager to work with each other. We get to witness how each other uses their craft to better the world. As a first-year student, I had the opportunity to dance and act in three different student films; all through the connections and close friendships I cultivated with students in the School of Cinematic Arts. These projects are ones that I will forever hold dear to my heart. I am so excited to continue to work alongside these brilliant souls for the rest of my time at USC and as we take on the world.
In addition to working with students in the School of Cinematic Arts, I was also able to collaborate with students in the Thornton School of Music. Me and some students in my Kaufman cohort planned a day to get together with some of our Thornton friends. We spent hours dancing while they improvised on their instruments. This day brought us so much joy, and I cannot wait for more Thornton and Kaufman jam sessions.
Taking on the academic rigor of USC
USC Kaufman's dance program prides itself on nurturing forward thinking artist-scholars. Therefore, our schedule allows us to take many classes within the university, in addition to our required Kaufman courses. I have loved every class I have been able to take so far, including my General Education Seminar course: Kurosawa's Cosmos, about Kurosawa Akira, the well-renowned filmmaker and his inspirations, and my Writing 150 course: Education and Intellectual Development, where I learned about issues in schools of all varieties and was able to further discuss the importance of the prioritization of arts in education. Students have the ability to take classes that really spark their interest. I am grateful for all I have learned within classrooms all across USC.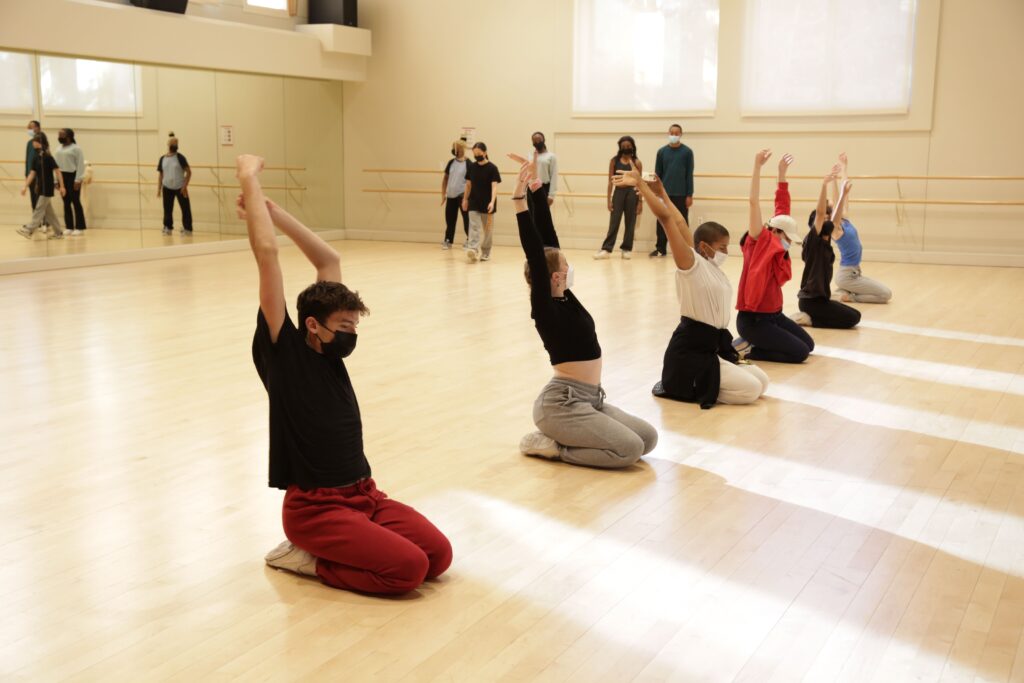 Visions and Voices
If you're like me, and find yourself a nerd for all things art, you may find interest in USC's Visions and Voices events. Visions and Voices is unique to USC, and it is the university's arts and humanities initiative. They puts on various events, such as performances, workshops, guest speaker presentations, and more. Kaufman often partners up with Visions and Voices to put on some incredible performances. My favorite event of theirs from last year would absolutely have to be the masterclass on Creativity with Jacob Collier. We packed into Bovard Auditorium on campus, where Jacob Collier explained how he creates and edits his music. He talked about where and when he finds the most inspiration, which was so fascinating. He then performed for us as well. It was an unforgettable evening to say the least.
Clubs and Organizations
USC has an extremely large population, which means there is a vast range of cultures, identities, interests, and beliefs across campus. There's no better way to celebrate this diversity than through one of many hundreds of clubs and organizations. These clubs give individuals the time and space to interact and connect with other students they may share aspects of their identities with. As Kaufman students, we spend most of our time with the other students in our program. However, joining clubs and organizations outside of our major allows us to find another community among students who share interests we have outside of dance.
Closing
My college experience has been as amazing as it is because of the liberties we have to take advantage of the unique and intriguing opportunities USC provides its students. This is all in addition to being able to train at my dream dance program. I am looking forward to continuing to look out for these opportunities over the next few years and get as involved as possible within USC as a whole.
By Shea Hancock (BFA '25)