Highlighting Spring 2022 Elective Courses
October 27, 2021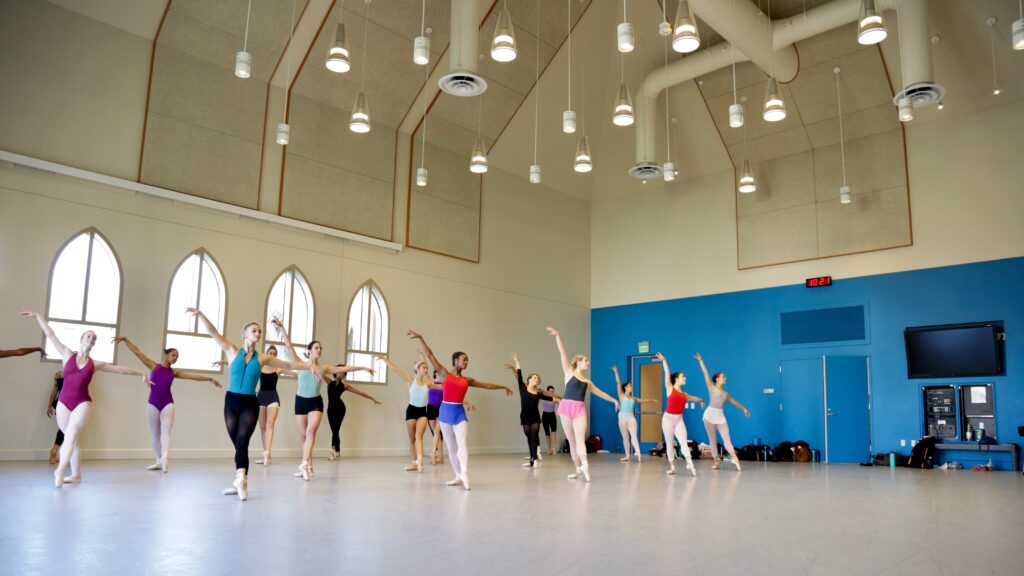 Each semester, the USC Glorya Kaufman School of Dance offers many courses open not only to BFA students, but also to dance minors and all other USC students. USC Kaufman is especially excited to offer a handful of courses to elective students for the first time in Spring 2022. Read on to learn more about some of these new open courses.
DANC 177 Introduction to Dance Techniques: Pointe (1 unit)
Do you have extensive ballet experience? Are you ready to take the exciting leap to try pointe? Or perhaps you are looking to go back onto pointe after some time off? This course is an introduction to pointe work to increase your strength, fluidity and confidence in pointe shoes while experiencing the joy of dancing on pointe! All genders are welcome to enroll in this class and it is open to elective students at an intermediate or advanced level in ballet. Molly Bogunovic, a former dancer with Pennsylvania Ballet and Los Angeles Ballet, will teach the class.
DANC 355 Performance Lab: Breakin' (1 unit)
Are you an elective student with intermediate or advanced training who is interested in the expanded hip-hop offerings at USC Kaufman? Come learn the stylish moves and culture of Breakin', one of the first hip-hop forms, in a safe and fun environment! Danté Rose, part of the avant-garde Circle of Fire breaking crew, will teach the course.
DANC 355 Performance Lab: Intermediate/Advanced Tap (1 unit)
USC Kaufman is excited to offer an intermediate/advanced level tap class for the first time ever! Take your tap dancing skills to the next level in this course where students will practice the essentials: technique, musicality, improvisation, performance, choreography and history. This course is designed to strengthen your knowledge and skill level as a tap dancer. Jason Rodgers, who performed in the North American tour of the Broadway musical Bring In Da Noise, Bring In Da Funk, will teach the class.
DANC 181a Contemporary Dance (2 units)
For the first time ever, students will have access to learn about Countertechnique's approach to movement at a beginner level. Within a clear structure of exercises, Countertechnique thoroughly prepares the body, enabling dancers to move bigger, more fluidly and more spatially while becoming stronger and more flexible. This class is open to all students at USC and will be taught by Rosanna Tavarez, who toured with N'SYNC and Jessica Simpson as one-fifth of the girl group Eden's Crush.
For a list of all USC Kaufman elective courses open to USC students, go to classes.usc.edu.