Hybrid Performance Studio Embodies the New Movement
February 5, 2016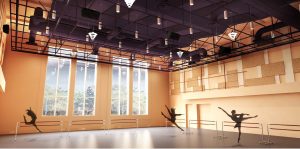 The Performance Studio in the soon-to-open Glorya Kaufman International Dance Center will embody the new movement. Conceived under the concept of hybridity, the space is capable of transformation from a dance studio to a black box theater, and will include a cinematic large screen and a complete sound system. Here, students will be given endless tools to experiment with different settings and engage in dialogue with other performing arts disciplines.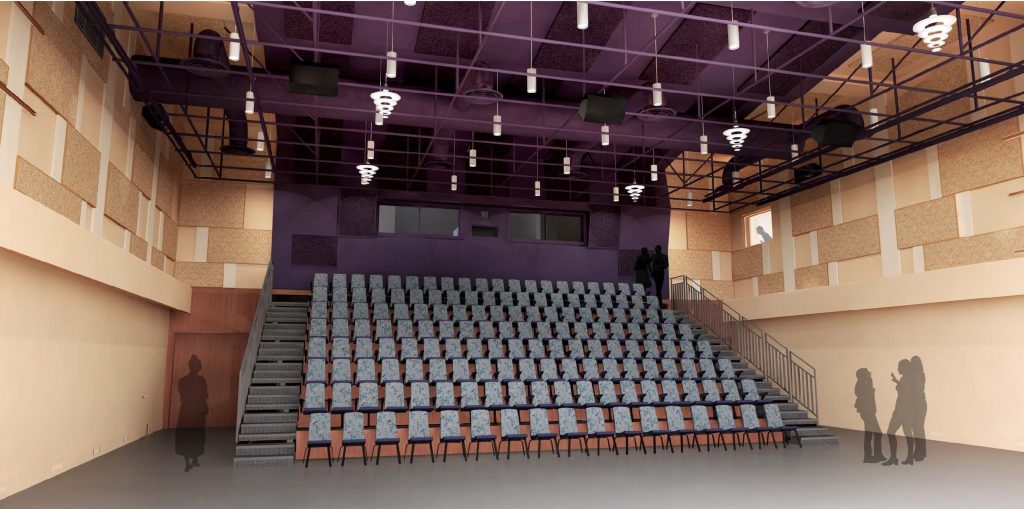 The studio is designed to convert into a performance space with retractable seating for 140 guests and blackout curtains for complete darkness. A theatrical lighting plot, designed in collaboration with renown lighting designer Michael Korsch, hangs from the ceiling above. Dancers can enter and exit unseen during performances with the help of an external corridor that connects the space to the upper-floor dressing rooms.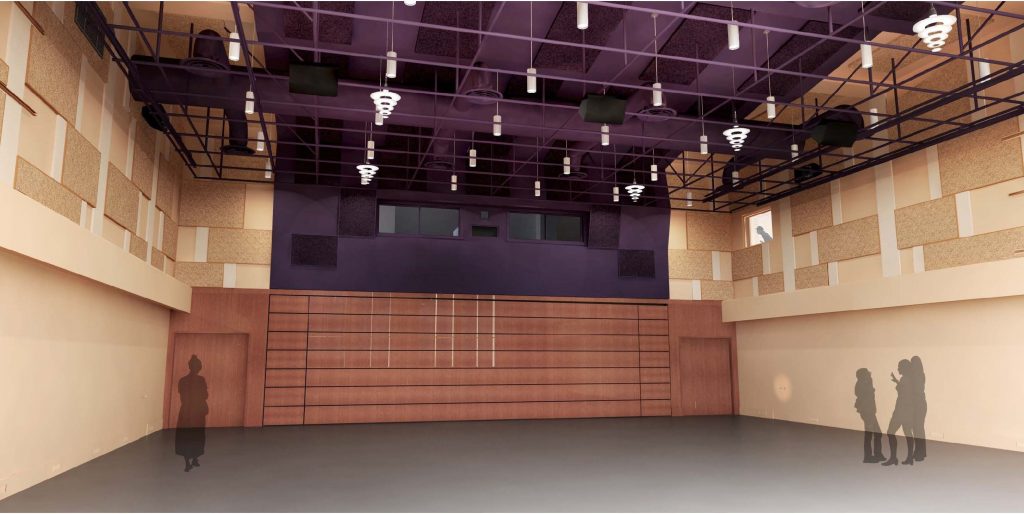 State-of-the-art floors and subfloors, made of Harlequin sprung marley, cushion the dancers' movements.  The studio's large windows face Jefferson Avenue with a view of the developing USC Village, which is expected to be finished by fall 2017.
The 3,592-square-foot Performance Studio is the largest dance studio in the new Glorya Kaufman International Dance Center, and is equipped to become a hub where dance research and innovation can materialize.
---
By Natalia Sanchez