Jodie Gates to premiere work at Vail International Dance Festival
July 29, 2016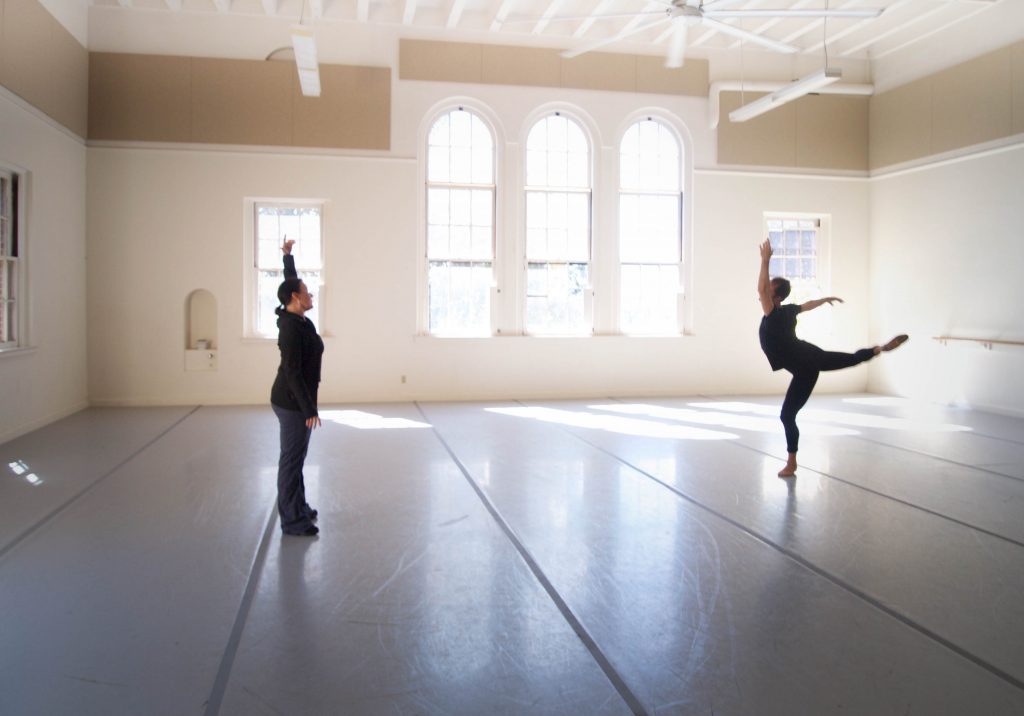 Jodie Gates, vice dean and director of the USC Glorya Kaufman School of Dance, is creating work for this year's prestigious Vail International Dance Festival. Part of a program of new work, titled "Now: Premieres," Gates' piece will premiere among the works of choreographers Lil Buck, Rashaun Mitchell, Silas Riener, Matthew Neenan, Jodi Melnick, Claudia Schreier and Shantala Shivalingappa.
The annual Vail International Dance Festival will also host companies BalletX, Dorrance Dance Company, Dance Theater of Harlem, Paul Taylor's American Modern Dance, and Chloe Arnold's Syncopated Ladies this season, along with many other individual artists. This will not be Gates' first time attending the festival, which was established in 1989. She performed there with the Joffrey Ballet in two separate summers, and remembers the experience fondly. She will return this August, this time as a choreographer.
Gates' piece features former Pacific Northwest Ballet principal—and last year's Vail International Dance Festival Artist in Residence—Carla Körbes and New York City Ballet principal Jared Angle. Körbes and Angle attended the School of American Ballet together before they both joined the New York City Ballet.
"They have a personal connection. There's a lot of trust, a lot of laughs, and they obviously respond to each other's nuances," Gates said. "The two of them together onstage is enough—this duet is made for them."
The six-minute duet is being choreographed entirely on Körbes and Angle. Based in an elegant contemporary ballet foundation, it highlights Körbes' grace and sophistication, as she returns to the stage after retiring from Pacific Northwest Ballet in June 2015. Entitled "Liquid Velvet," it is named for a specific quality that Gates looks for when watching movement.
"Dance that has a sense of flow and motion, that is intricate and musical, and gives the essence of active stillness… makes me think of liquid velvet," she said.
Gates, Körbes, and Angle are all veterans of the Vail stage; for all three, the premiere of "Liquid Velvet" in August will mark a return to the festival. They will arrive a week before the premiere to fine-tune the work before performing on Aug. 8.
"The scenario of Vail is exquisite, the area is fantastic, and the art of dance is incredibly alive," Gates said.
To learn more about Vail International Dance Festival, visit their website.
---
By Celine Kiner